In the first of 13 CPS-led community meetings on the forthcoming closures at the Church of God in Christ, the potential closure of 16 elementary schools in the city's Austin-North Lawndale network of schools was blasted by community members and some Chicago aldermen alike.
"No more school closings!" Ald. Bob Fioretti (2nd) proclaimed to cheers from the packed house Wednesday at the meeting, according to NBC Chicago. (Watch video below.)
The list released Wednesday by CPS was significantly pared down from the 330 schools previously flagged as "underutilized" by CPS. Byrd-Bennett previously announced the district will spare high schools and "high-performing" schools from closure. The final list is expected to be trimmed more before it goes public in late March and heads to the Illinois state legislature for approval.
Between now and then, twelve more community forums will be held on the matter -- and if they are anything like recent hearings, they are expected to be tense. Among the other areas being hit hard by possible closures are Englewood, Grand Boulevard, the Far South Side and West Humboldt Park -- all of which are on the city's west and south sides, Catalyst Chicago points out.
"We are prepared now to move to the next level of conversation with our community and discuss a list of approximately 129 schools that still require further vetting and further conversation," CPS CEO Barbara Bryd-Bennett told the Chicago Tribune Wednesday. "We are going to take these 129 and continue to sift through these schools."
But many CPS parents still fear that the closures will impact their children's safety.
"It's going to be more robbing. It's going to be more killing," Tamara Noel told ABC. "It's going to be a mess. You all think it's bad now, close our schools and it's going to get terrible."
"We need to get a handle on what's going on here, rather than just building more charters," Ald. Matt O'Shea (19th), a sponsor of the resolution, told the Tribune.
WATCH a report from Wednesday evening's CPS closure forum:
Before You Go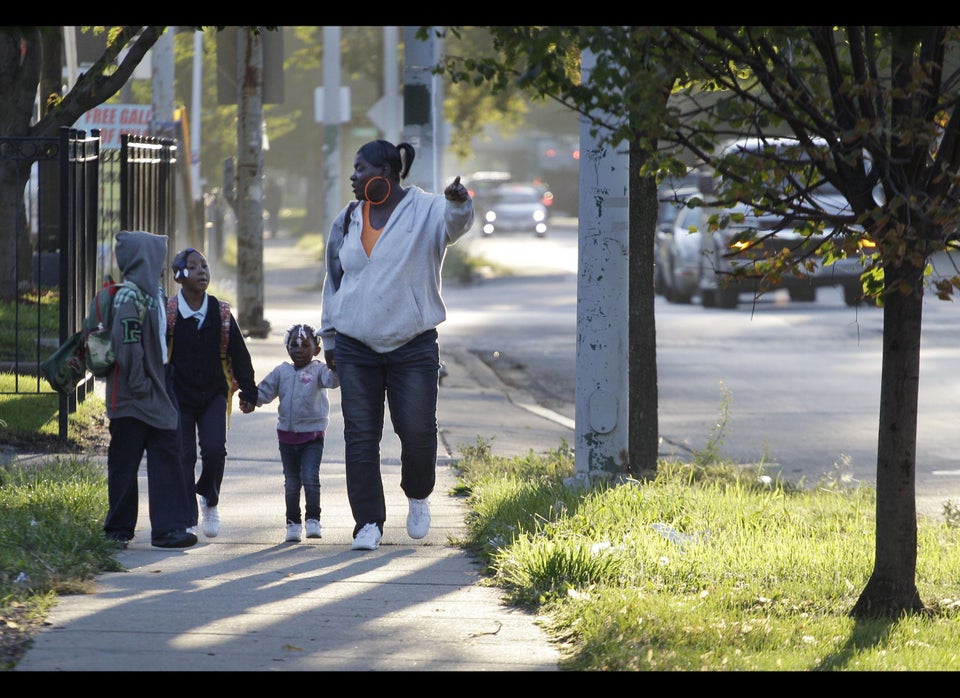 Chicago Teachers Strike
Popular in the Community