Chicago Public Schools on Thursday announced their plan to close 54 of the district's school programs and 61 school buildings.
According to DNAinfo Chicago, six schools will be placed on turnaround status and 11 schools will be merged under the proposal -- which still needs approval from the Chicago Board of Education, following two community meetings on the matter.
"Rahm Emanuel has become the 'murder mayor.' He is murdering public services. Murdering our ability to maintain public sector jobs and now he has set his sights on our public schools. But we have news for him: We don't intend to die."
"I'm angry. I'm upset. I'm shaking to the core," she told the Tribune. "I didn't think they'd actually go through with this, the largest number of closings ever. There's been no real planning."
Among the fears some parents and community groups have expressed of the closures are students' safety should they have to cross gang boundaries by going to a new school. Parents also expressed frustration, according to the AP, with how news of the closures slowly trickled out throughout Thursday.
"In a word, the approach was brutal. It's certainly not deserved by these parents and these kids," Mary Visconti, the director of the Better Boys Foundation, a Lawndale youth organization, told the AP Thursday.
The district argued this week that delaying its planned dozens of closures amid what they describe as a "underutilization" crisis would be "criminal" and touted that the closures would allow them to redistribute resources -- such as air conditioning in every classroom and new discretionary funding -- to schools receiving students from closed schools.
Before You Go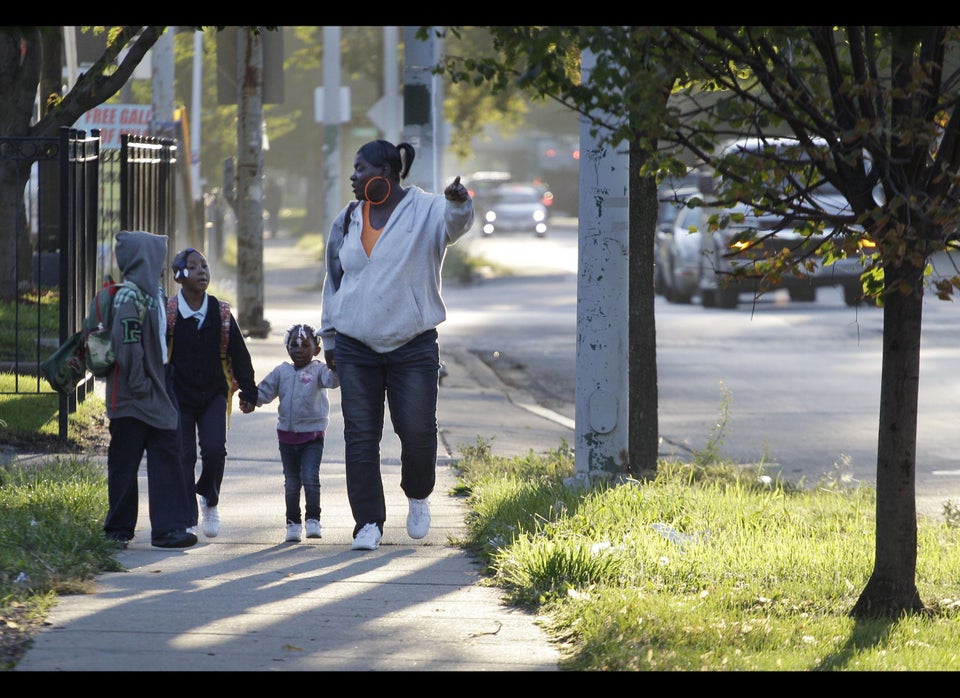 Chicago Teachers Strike
Popular in the Community