Tensions were high at a Monday Chicago Public Schools hearing on school closures as community members loudly voiced their opposition to CPS shuttering any schools.
"It was a disaster tonight," Chicago Teachers Union Vice President Jesse Sharkey told ABC Chicago, calling CPS' planned information presentation "an hour-long infomercial."
(See below for a slideshow of live tweets from the hearing.)
According to DNAinfo, some attendees were angry about not speaking with CPS officials directly, as well as the media ban.
"Reporters ask questions to find the truth," education activist Tim Furman told DNAinfo.
"They haven't demonstrated to us that they can close 100 or even 50 schools. They don't have the expertise to accomplish that in such a short time-frame. When they closed down as many as 12 schools, it was a disaster," a source close to the commission told the Sun-Times.
Mayor Rahm Emanuel, for his part, doesn't seem keen on meting out the school closures over a series of years.
"We know the size of our problem," Emanuel said, according to the Sun-Times. "We know the amount of time it's been deferred and delayed in being dealt with. And we know this is the year to finally step up and deal with it."
The remaining school closure hearings:
• Tuesday: Midway Network at Daley College, 7-9 p.m.
• Tuesday: O'Hare Network at Wright College, 7-9 p.m.
• Wednesday: Lake Calumet Network at Olive Harvey College, 7-9 p.m.
• Thursday: Austin-North Lawndale Network at Friendship MB Church, 7-9 p.m.
• Saturday: Englewood-Gresham Network at Kennedy King College, 11 a.m.-1 p.m.
Before You Go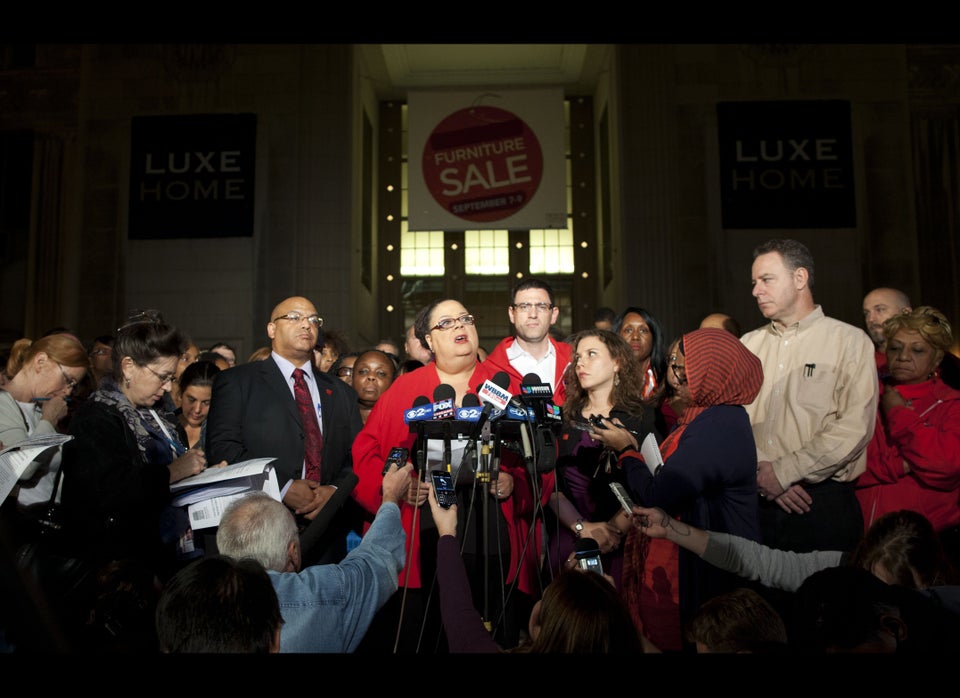 The Battle Over Chicago's Schools
Popular in the Community