In the list that was made public Tuesday morning, hearing officers cited a wide range of reasons for opposing the 14 closures, including safety of students and lack of proof students were actually being moved to better-performing schools.
"Will an understaffed Chicago Police Department be able to provide enough officers to assist" the children, Winkler asked. "Is there really enough time to get everyone up to speed so the 14,400 children from the closing schools are provided safe passage?"
The district's response to the hearing officers' list has appeared to be stubbornly defiant, with CPS General Counsel James Bebley quarreling with the hearing officers' "expertise" on issues like safety.
In written responses to the hearing officers' recommendations, Bebley said he "respectfully" disagreed with the recommendations, according to DNAinfo Chicago. Singling out Coar, according to the Sun-Times Bebley said the hearing officer "exceeded the scope of his authority."
The independent reviewers submitted their list just before the midnight deadline Monday. The Chicago Board of Education is scheduled to take a final vote on the closures on May 22.
Related
Before You Go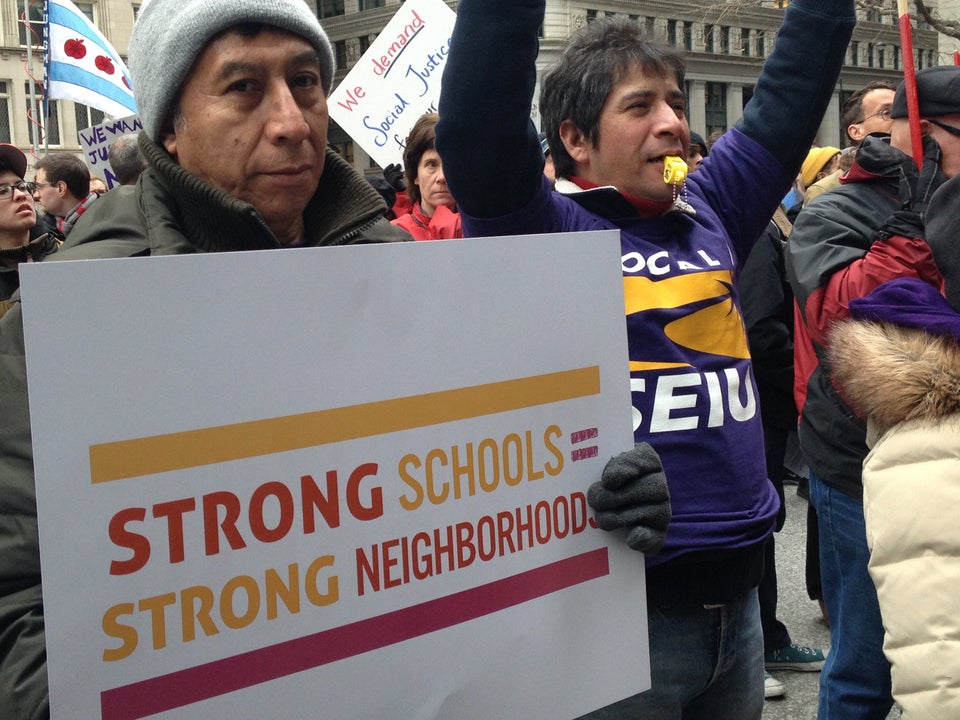 Protest Of Chicago Public School Closings
Popular in the Community