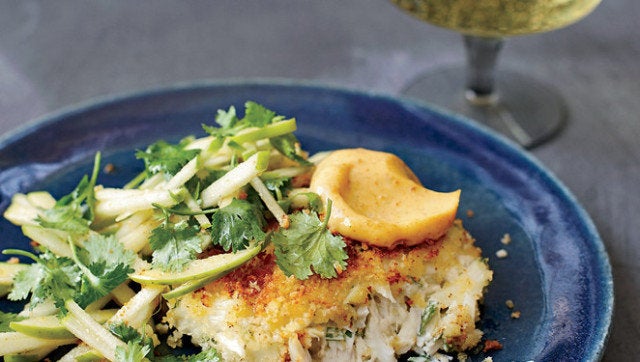 Crab cakes are one of those dishes that gets eaten in restaurants more often than at home. For one reason or another, it seems the home cook doesn't really consider a crab cake recipe when weighing their cooking options. This is wrong. And we're here to fix it.
Like so many other dishes, a crab cake recipe tastes infinitely better when homemade. Sure, it's a lot more work to make; you do have to pick out fresh crab meat. But, at least you know your crab cake recipe will be made with the freshest of crab meat. This recipe pairs your freshly-made crab cakes with curry mayo and a crisp apple salad. It's perfect.
Get more seafood recipes!