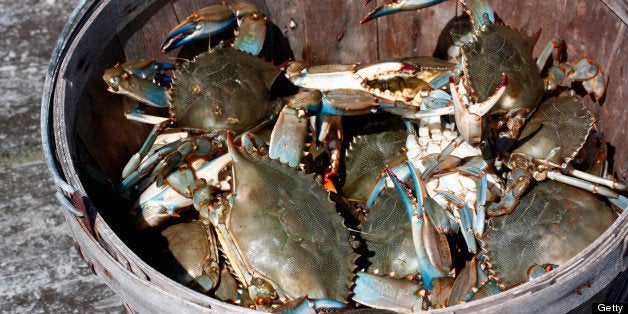 If it's summer, it must be time for crabs.
Don't just assume that the crab on your plate is from Maryland, though; around 98 percent of crabmeat served in the state annually is imported, often from overseas.
Last year in the Washington City Paper, Young and Hungry columnist Jessica Sidman revealed that even asking where the crabmeat is from doesn't always result in accurate answers:
Some chefs... argue that "Maryland crab cake" refers to the style, not the ingredient. And it's not illegal to call these Maryland crab fakes "Maryland crab cakes." But the phrasing is misleading, especially at a time when consumers want to buy local and know where their food comes from.
One way to make sure your crabs are really local: look for the True Blue logo, a Maryland seafood certification that ensures customers "can look at a menu and know right away that they're getting what they think they're getting."
Ready to eat? Here are a few of our favorite places to tuck in a bib and go to town on a bucket of crabs: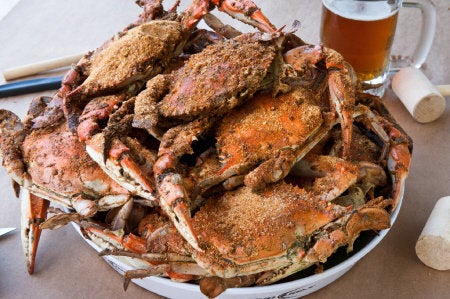 Where To Get Crabs In D.C. Area
Related
Before You Go
Soft Shelled Crab With Pastured Butter, Lemon And Capers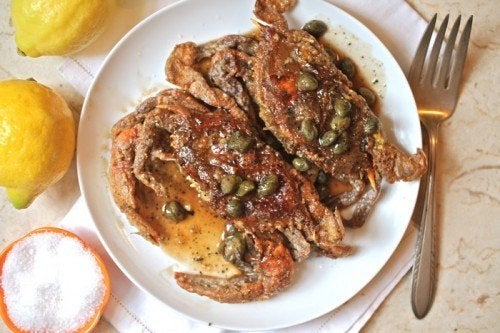 Goldilocks Finds Manhattan
Soft Shell Crab Pakora Po' Boy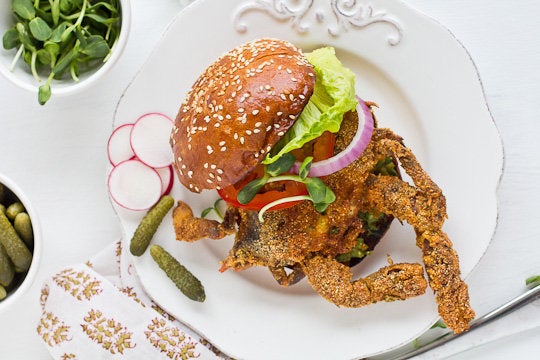 Waffles Maryland Style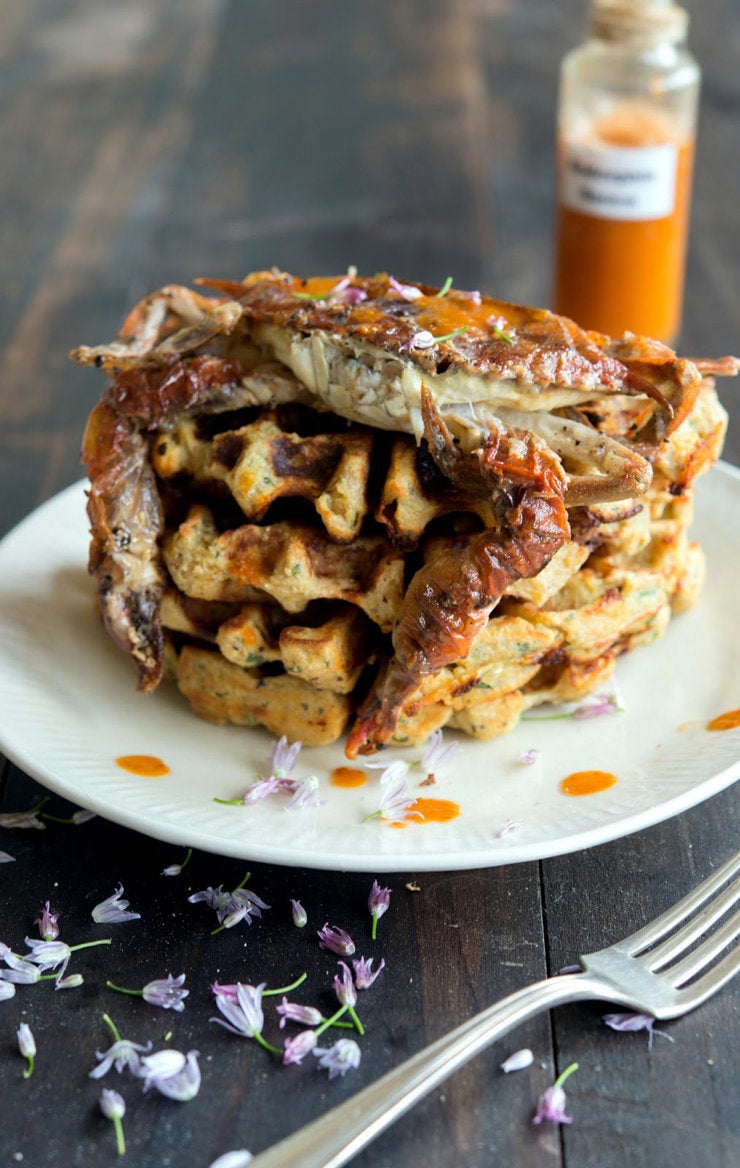 Panko-crusted Soft Shell Crab With Ginger Ponzu Sauce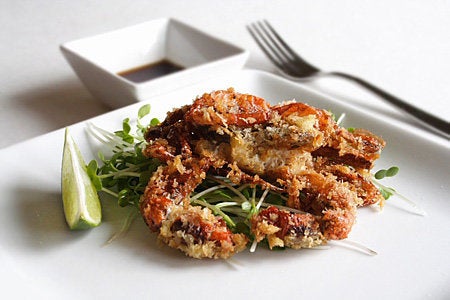 Soft-Shell Crab Pasta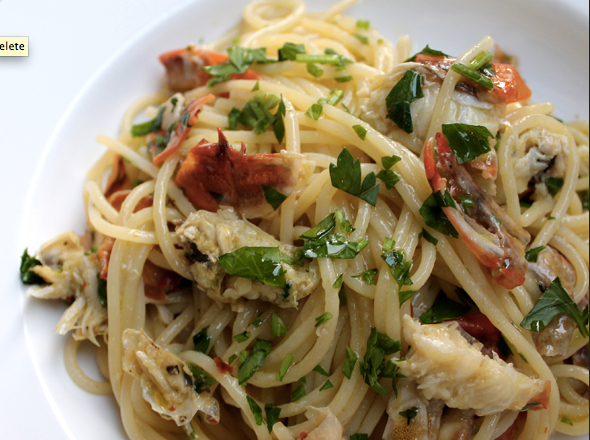 Crispy Salt And Pepper Soft Shell Crab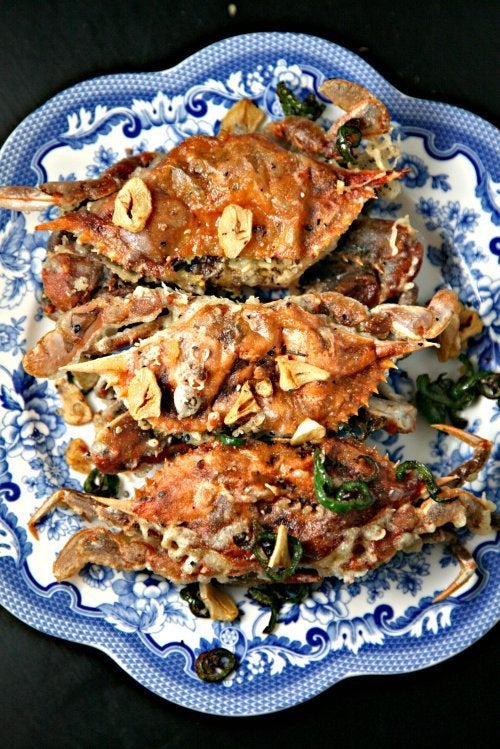 Goldilocks Finds Manhattan
Tempura Soft Shell Crab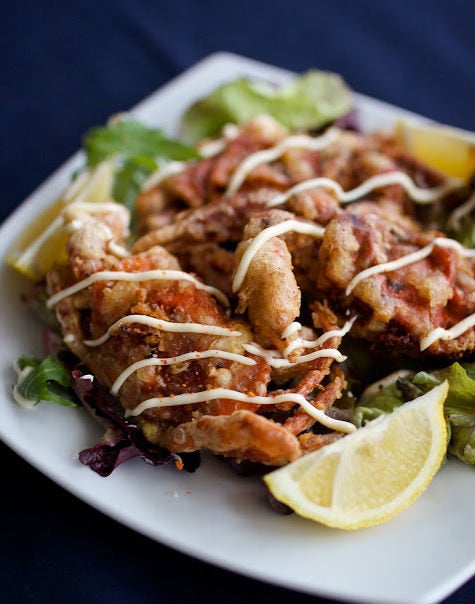 Cornmeal Crusted Soft Shell Crab With Buttermilk Apple And Chive Coleslaw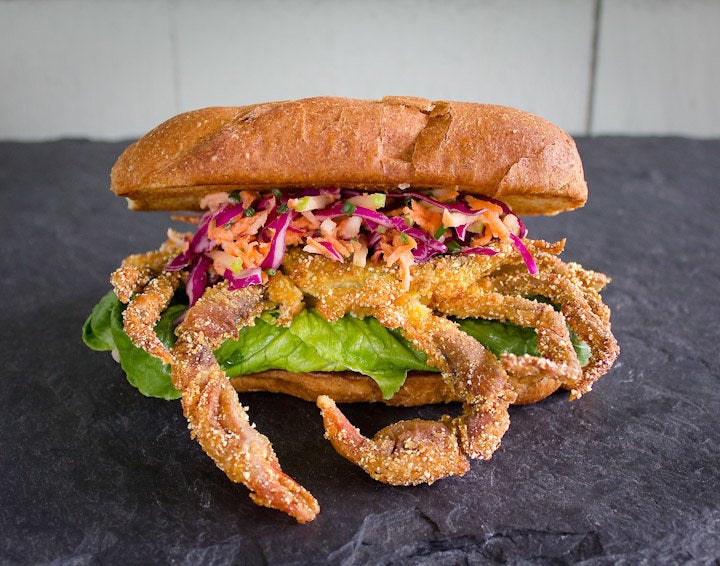 Spicy Soft-Shell Crab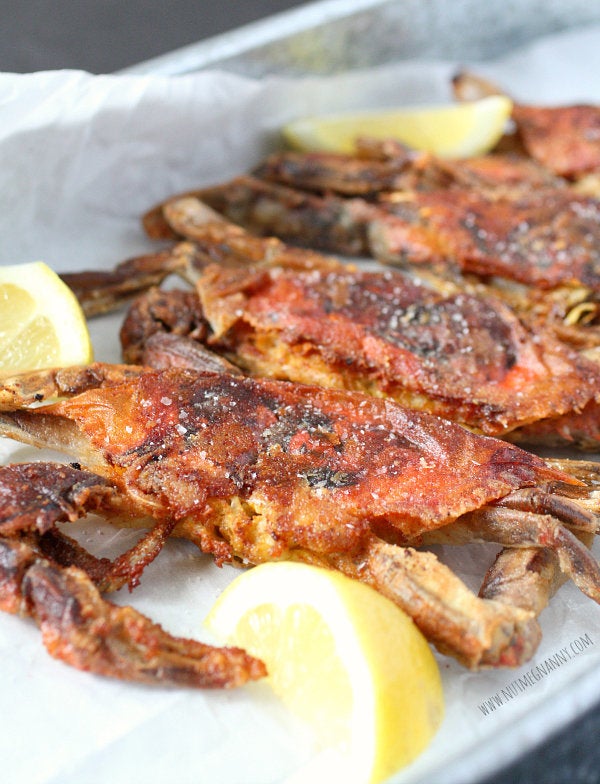 Crispy Soft-Shell Crabs With Pea Shoots & Orange-Sesame Emulsion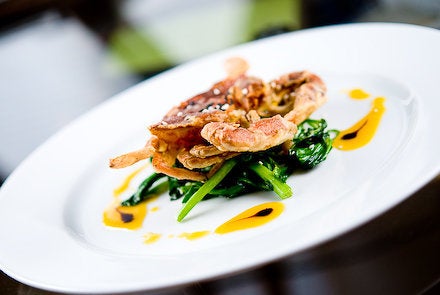 Cornmeal-Crusted Fried Soft-Shell Crabs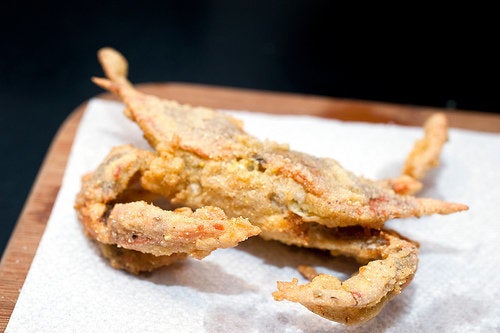 Popular in the Community