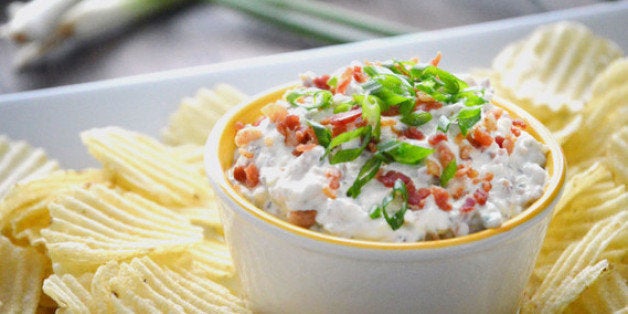 Crack dip is the stuff dreams are made of. You have to give it 24 hours in the fridge, but OH is it worth it!
Crack dip. What the what? I had never heard of it but I've seen it all over Pinterest. It's been pinned SO many times. I was intrigued. I mean really, a dip that's simply called "crack dip" must be good. And by good, I mean insanely can't-live-without-it good.
To me, the name implies that it's addicting. That you will have no self-control around it. That you will eat too much and you won't care. Because it's that good. It's creamy dip goodness. With bacon. Everything is always so much better with bacon.
I adapted this recipe from Plain Chicken. The first time I made it I used the bacon bits as called for. But I just found it waaaay too salty. Like, it seriously overwhelmed my palate salty. And I am a salt lover so that says a lot. It was just too much for me.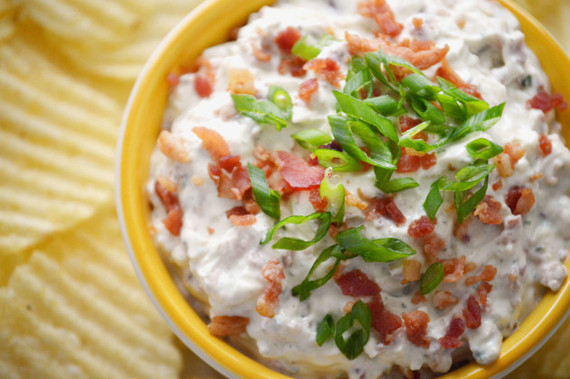 So I changed it up and used real bacon. It was SO much better. I also used the dip mix instead of the dressing mix because the dip mix is gluten-free. I wanted my husband to be able to enjoy the dip with me instead of me eating the whole bowl of dip by myself. Because that definitely would have happened. Hello, it's called crack dip for a reason.
I know the recipe calls for chilling the dip for 24 hours before serving. I know that sounds like an eternity. It's such a tease, make a great dip and you can't do anything but look at it forever. But trust me on this one, you're going to want to wait the 24 hours.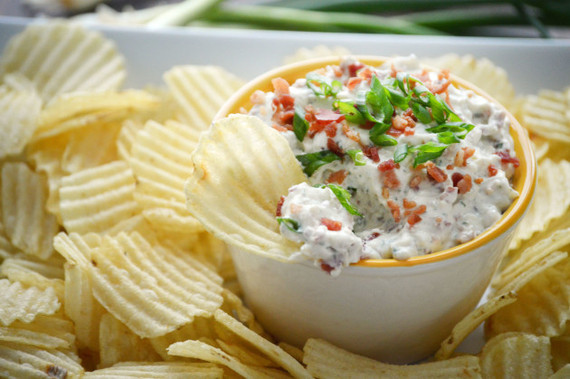 I tried it after two hours the first time I made it, just to see. It was OK. OK, it was good. It just wasn't awesome. I tried it again after the 24 hours and it was 10001% better. All the flavors had a chance to mingle and hang out and really get all friendly and delicious. I'm telling you, don't skip on the chilling time, you'll just be sacrificing the flavor! Enjoy!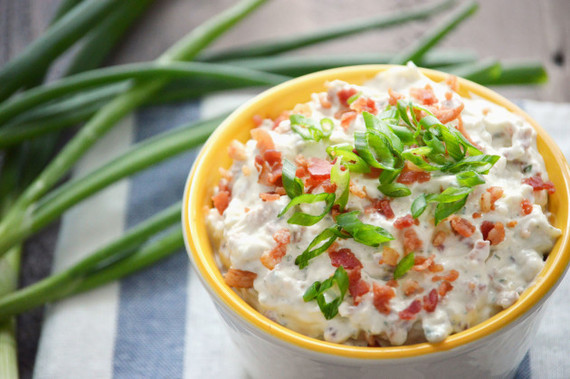 About Sharon
Sharon is our latest gluten-free fanatic. We love her easy approach to gluten-free recipes that are versatile enough to be gluten-full too. Try one, you'll see what we mean. Find her at What the Fork Food Blog every day.