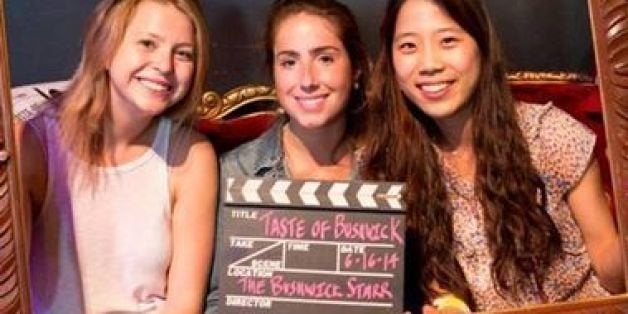 I first heard about a neighborhood called Bushwick while binging on Season 1 of HBO's Girls in my college dorm room to celebrate the end of exam period. In my personal favorite episode, "Welcome to Bushwick a.k.a. the Crackcident," the show's protagonists venture into this once-gritty neighborhood in Brooklyn for a party at a warehouse. There, one of the characters accidentally smokes cocaine thinking it is marijuana, while another character finally makes it official with her long-term hook-up after a night of raging.
But when I biked over the Williamsburg Bridge toward Bushwick this past Monday, I did it for a very different reason: to attend the first-ever Taste of Bushwick. Similar to other "Taste of" events in different boroughs throughout the city, this inaugural event celebrated foods and drinks of Bushwick with unlimited samples of savory bites and refreshing drinks from local restaurants and bars. The event doubled as a fundraiser to support the upcoming season of the Bushwick Starr, a nonprofit theater that supports work in dance, theater, and puppetry.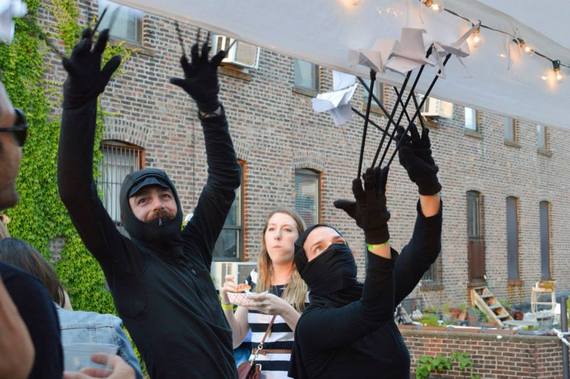 Upon entering the second floor of the theater, I was greeted by puppeteers dressed in all black, full-bodied costumes maneuvering paper cranes from long poles attached to their fingers.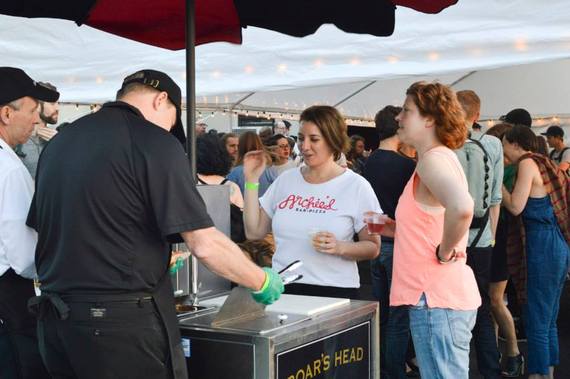 Both the indoor venue and its 1,000-square-foot rooftop overlooking the Manhattan skyline transformed into a pop-up food court with tasty samples from Bushwick's mainstays and up-and-coming restaurants alike.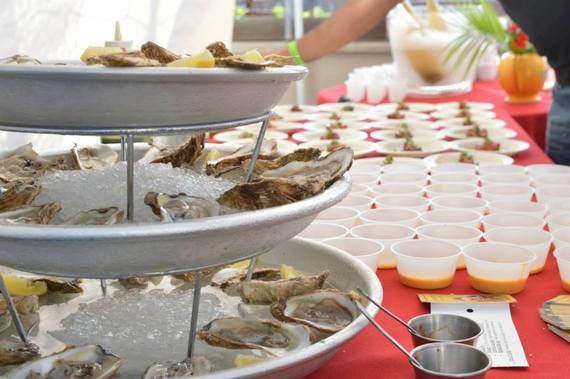 While sipping on my favorite summer drink, strawberry and peach sangria, from Henry's Wine + Spirit, I also tried bites of pabellon arepas with shredded beef, sweet plantains, and black beans from Venezuelan restaurant Arepera Guacuco, cold cantaloupe soup and oysters on half shell from French bistro Mominette, and chicken tacos from a makeshift taco stall inside a tortilla factory, Los Hermanos Tortilleria.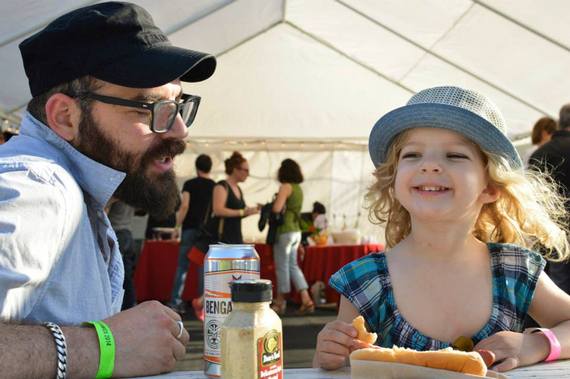 Based on the packed crowd enjoying delicious food, drinks, and company, the first-ever Taste of Bushwick was a huge success. Event organizers said that they plan to make it an annual event with more restaurants and bars for the future.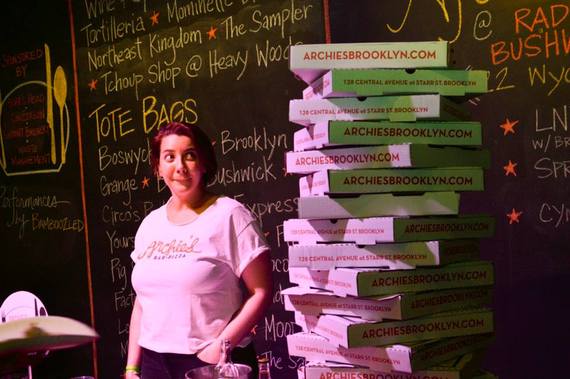 Though I left the event early because I was struck by a major food coma, most people stayed for the after-party at Radio Bushwick that included sets by local musicians.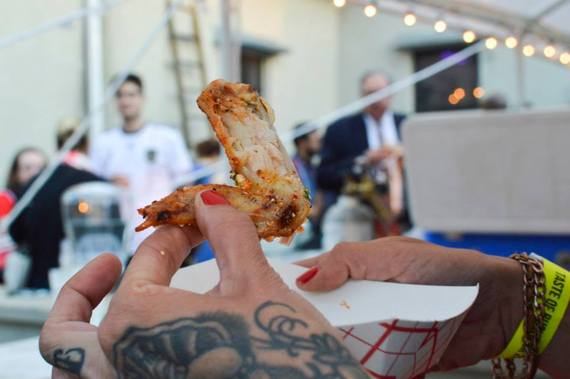 My first trip to Bushwick probably wasn't as radical as those experienced by the characters in Girls, but as one attendee biting into salsa-brined chicken wings from Fritzl's Lunch Box aptly put it, "I am certain these chicken wings have crack in them because I keep coming back and can't stop eating them!"
And who knows, she may be right because we are in Bushwick, where anything can happen.
Photo courtesy of Liz Rogers and Francisco Bravo