PepsiCo's Frito-Lay is attempting to reinvent Cracker Jack, hoping that a new name and more intense flavors will attract a younger audience to the 105-year-old snack.
A new product line called Cracker Jack'd, which began to get some buzz last November, launched Tuesday in convenience stores nationwide. The company is targeting younger customers, claiming they weren't connecting with the old-timey caramel corn and peanut product.
"The product as it stands ... isn't relevant to them," said Dave Skena, vice president of marketing for Frito-Lay. "Younger folks want more intense flavors and a wider variety of textures."
Cracker Jack'd will come in three different varieties: The Hearty Mix flavors have "clusters mixed with nuts," with flavors like PB & Chocolate and Berry Yogurt, while the Intense Mix flavors, like Buffalo Ranch and Spicy Pizzeria, have "intense flavor and pack a powerful crunch." Sweet 'n Savory Clusters includes a salted caramel flavor with "sweet and salty popcorn."
The new brand first attracted attention well before its Tuesday launch. The Center for Science in the Public Interest, a food activist group, said in November that it believed the Power Bites Cracker Jack'd variety packed an unsafe amount of caffeine, and urged government regulators to do something about it.
Frito-Lay said the Power Bites snack, which contains about two tablespoons of ground coffee, is also part of the Cracker Jackd' launch, but it's being used to gauge the interest of a niche, coffee-drinker market over a broader audience.
And don't worry, Cracker Jack traditionalists. The original brand isn't being totally left behind; instead, Frito-Lay is revamping both the snack's recipe and the iconic prize in every box.
Market research on baby boomers showed that they wanted more peanuts in their Cracker Jack boxes, Skena said, so Frito-Lay is fulfilling that demand. There's also a push to make the included prize more relevant.
"Everyone remembers the prize inside," said Skena. "It has been a while since they've changed or modernized."
New Cracker Jack prizes will have digital codes that can be used to unlock "nostalgic" games like baseball and pinball on the Cracker Jack app for Android.
Cracker Jack'd, sadly, won't come with any prizes. Skena said the idea was to keep the two brands similar, but distinct. "The Venn Diagram between the two should not have much overlap," he said.
Frito-Lay is putting its marketing dollars behind the new brand, signing on actress Ashley Tisdale for the launch and partnering with hip-hop artists Macklemore and Ryan Lewis.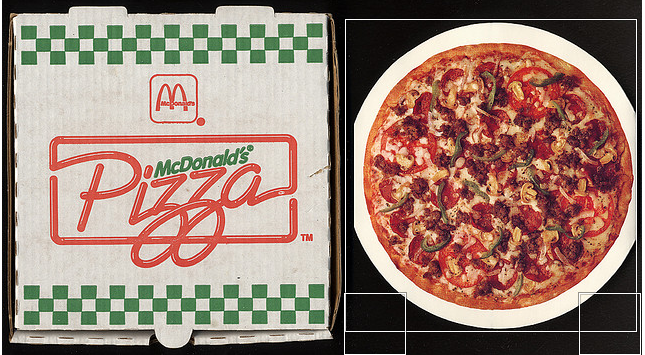 Mind-Blowing Fast Food Inventions