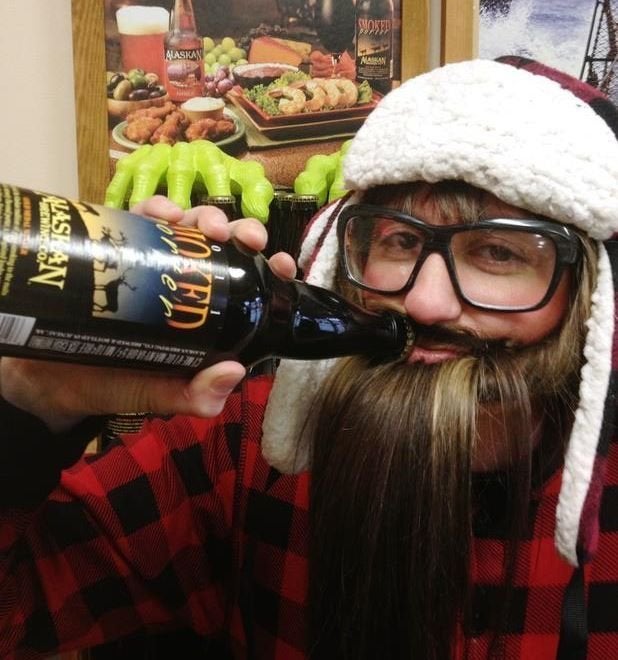 We've seen our fair share of beards behind the bar at craft breweries, but we never realized how intrinsic they are to beard culture, at least according to CraftBeer.com.
The website recently asked Brewers Association members to submit pictures of their "righteous stache, goatee, dali, old dutch, soul patch or just a simple beard" for a Facebook contest in which fans were given a week to "like" their favorite. The list has been whittled down to a glorious 20 individuals, all of whom have made a final case as to why they've earned bearded supremacy.
Our favorite facial hair includes the 'stache rocked by Jonathan Mervine of Roc Brewing Co. in Rochester, N.Y., because it reminds us a bit of Snidely Whiplash, and the Dali-esque one worn by Miles Anfinson of Lewis & Clark Brewing Company in Helena, Mont.
We've also got to tip our hat to one daring lady, who made it into the top 20 by (we think) creating a faux beard with hair from her head expertly tied under her chin. Tanna Peters of Alaskan Brewing Co. explains herself: "I want to win to give hope to the scraggly, the patchy, the peach-fuzzed, the thin and under-bearded and the naturally beardless masses of the brewing industry!"
So ... what's the beard and beer connection? CraftBeer.com's Julia Herz fills us in:
"Small and independent U.S. craft brewers changed the beverage of beer as we know it. Their artistic, creative and innovative nature not only comes through in their craft beers, but also on their faces. Brewers' facial hair is weaved into the very DNA of the craft beer culture.
You can cast your vote for whose beard is best through March 17 at 12:00 a.m.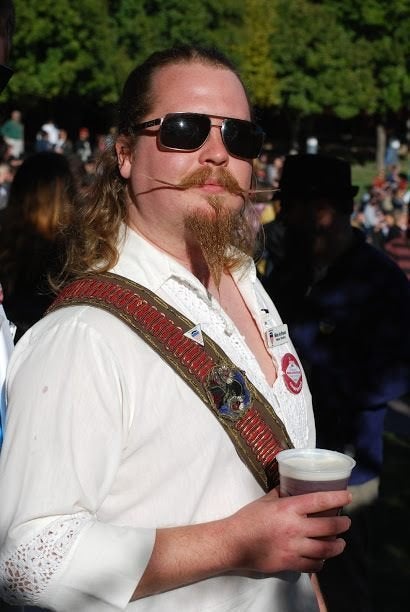 The Beards Of Craft Beer
Related