 Chefs and restaurateurs have notoriously mixed feelings about Yelp. Eateries blessed by glowing user reviews on the popular website often attract far more business than they would have otherwise. But many Yelpers only post complaints about negative experiences -- and Yelp's mysterious review filter tends to showcase ornery reviews more prominently than nice onces. Restaurant owners upset about bad reviews haven't had much recourse to effective remedies in the past. Whenever they quibble with a crummy review, they run the risk of looking defensive, humorless and out of touch -- unless they're creative about it, like the owners of San Diego gastropub Craft & Commerce.
They've started playing recordings of negative reviews over the loudspeakers in the bathroom of their restaurant, transforming what would otherwise be a blemish on their record into a funny, effective marketing tactic.
San Diego Downtown News explains that owner Arsalun Tafazoli got bummed out by bad reviews until he realized that some internationally acclaimed restaurants, like Momofuku Noodle Bar in New York, only had so-so reviews on Yelp. That made him see the humor in being appraised so frequently by laypeople.
He decided to ask friends and coworkers to read some of the most negative reviews into a tape recorder and play their recordings back in the loo. It killed two birds with one stone: it made the decor in the bathroom more distinctive, and also disarmed the Yelp reviews.
This kind of tactic might not work well for everyone though. Craft & Commerce is particularly well-suited to mocking its reviews, because it sticks to a very iconoclastic mindset, eschewing popular favorites like vodka and ketchup because the owners disapprove of them. Many of the reviews Tafazoli plays in the bathrooms are critiques of these tenets. And it doesn't hurt that most of Craft & Commerce's Yelp reviews are actually very positive. It's a lot easier to have a sense of humor about Yelp when your average rating is four stars.
UPDATE: 12-11-12 3:30 p.m. -- Craft & Commerce's gambit has attracted quite a bit of attention to the restaurant -- but it isn't necessarily all good attention. Tafazoli told San Diego Magazine that, since his bathroom soundtrack became more widely known, several people have written "fake one-star reviews in hopes that [he'll] play them." Since we posted this article, 10 reviews of the restaurant have been posted on Yelp. The author of one four-star review specifically mentions this write-up, noting that he "really wanted to write a bad review just so [he] could have it recorded and played back in [the restaurant's] bathroom." Meanwhile, three of the remaining nine are brief one-star reviews, which may or may not be fake.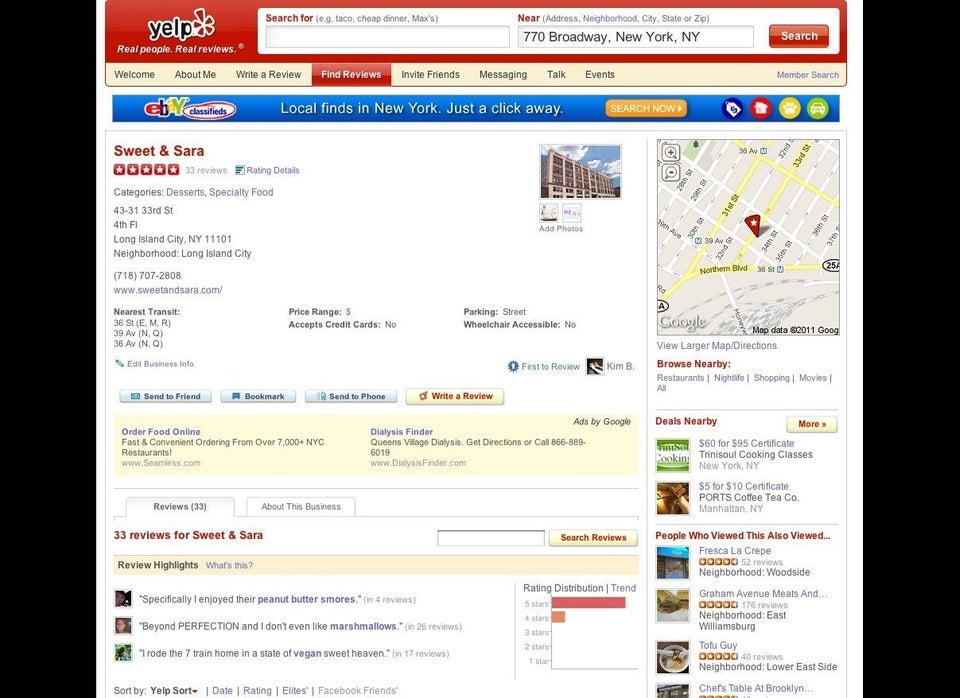 Top 9 Reasons You Can't Always Trust Yelp