Every crafter we know has a jar full of unused buttons just waiting to be put to good use. Well, the wait is over! This Craft Of The Day turns adorable buttons into even more adorable flowers that will never go bad. Keep reading for the incredibly easy instructions.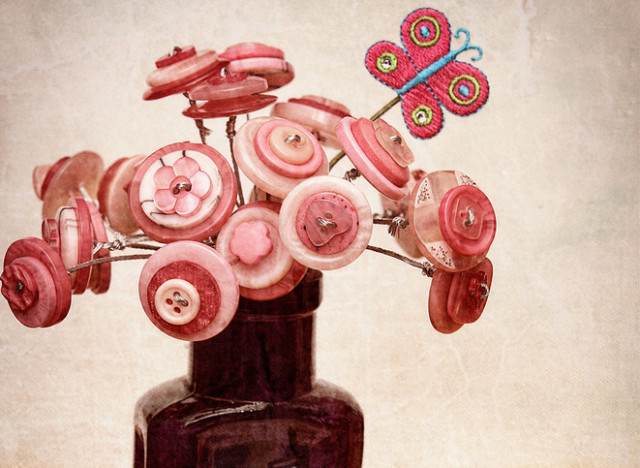 Flickr Photo by aussiegall
What You'll Need
Buttons (in varying sizes)
Wire
Scissors/wire cutters
How To Make It
1. Choose three buttons of different sizes and stack them from largest to smallest.
2. Cut your wire. (The length will depend on the height of the vase you are planning to display them in.)
3. Thread the wire through all three buttons, loop it and pull the wire back through in the opposite direction.
4. Twist the wire into a knot under the largest button.
5. Repeat and arrange all your button flowers in a vase or flower pot!
Be sure to check out the other great crafts in our Craft Of The Day slideshow below.