Everytime we see something like today's Craft Of The Day, we think, "yeah that's gorgeous alright, but how in the world are we going to make that?" This was exactly the thought running through our minds when we came across this lovely canvas portrait from A Beautiful Mess.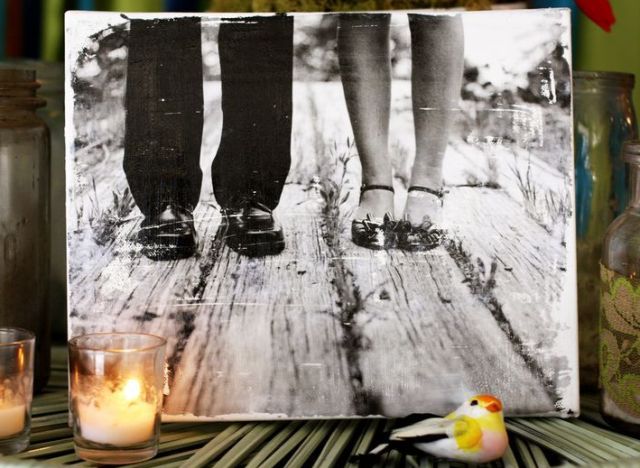 Photo by Elsie and Emma from A Beautiful Mess.
Luckily, after reading the tutorial we realized even though it's stunning and looks like it was made professionally in a high-end shop, it actually isn't hard to make on our own. What you'll need is one of your favorite photos, a stretched canvas, gel medium, a spray bottle with water and a paint brush. Doesn't sound like a lot? Well, that's because it isn't! For a full tutorial on how to make your own canvas portrait and other great crafts, head over to A Beautiful Mess.
And, be sure to check out our other great crafts in our Craft Of The Day slideshow below.