Coming up with a way to display photographs can be a particularly frustrating endeavor. Sure, you can go with frames...but who has enough? And much of the time, the frames are never the right size. Enter this Craft Of The Day! This photo collage star is a great, new way to put your family photos on display. You can rest it on the mantel or hang it on the wall to liven up any area. Just keep reading for the how-to.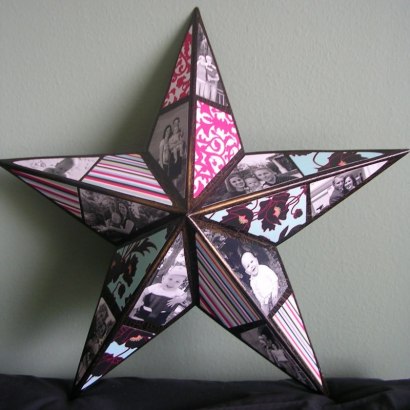 Photo by Courtney of Scraps & Scribbles
What You'll Need
Metal star (or click here to learn how to make one out of cardboard)
3 Patterns of decorative paper
10 Photographs (black/white looks especially nice against colorful paper)
Glue stick
Mod Podge
Paper/photo patterns (click here for template - size it to fit your star)
How To Make It
1. Trace and cut ten shapes out of decorative paper -- 5 of the larger trapezoid and 5 of the smaller triangle.
2. Repeat with photographs.
3. Glue the paper and photos to the star, and be sure to cover the entire back with glue to prevent bubbling when you Mod Podge. (When you cut the decorative paper, one of the patterns was only cut once. Use this for the top point of the star.)
4. Paint a coat of Mod Podge over the whole star and let dry.
5. Repeat, let dry and display!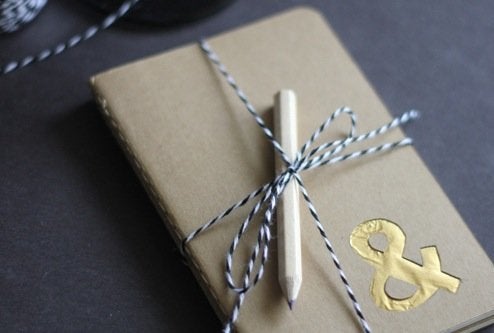 Craft Of The Day
Related