Not all gold needs to be expensive, as this Craft Of The Day proves! Just a little bit of gold spray paint is all you need to make your tired stemware look fresh and glamorous. Added bonus: This craft is completely customizable. If gold's not your color, use a shimmering silver or bold black instead. You can even try using a tumbler if you don't want to mess with your wine glasses. Just scroll down for the how-to.
Editor's Note: Add this to the "obvious" file, but definitely take care not to paint any area that would come in contact with your mouth. Also, you'll want to hand-wash these, as the high heat of the dishwasher will remove the paint.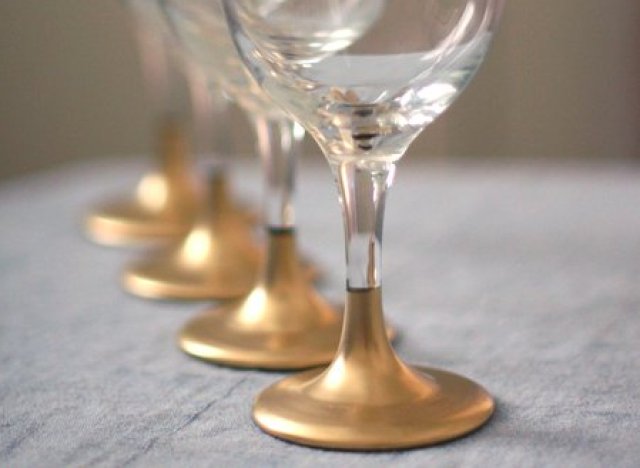 Photo by Liz Stanley of Say Yes To Hoboken
What You'll Need
Spray paint
Masking tape
Newspaper
Stemware
How To Make It
1. Clean your stemware and let dry.
2. Cover the glass using tape and newspaper, leaving only the area you want painted exposed.
3. Apply spray paint. (Spray from a distance of at least 1 1/2-feet for a more even coat).
4. Repeat with all of your glasses and let dry.
5. Remove newspaper and enjoy your new stemware!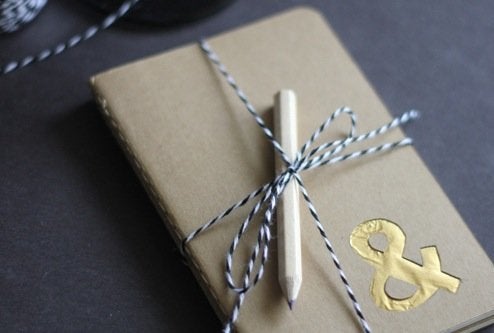 Craft Of The Day
Popular in the Community