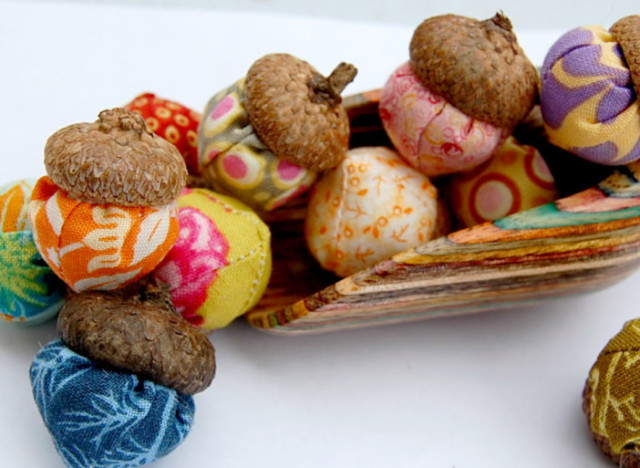 Photo by Sara Vukson
We adore these festive fabric acorns. All you need is fabric scraps, acorns, a sewing kit, cotton and a hot glue gun. Before you sit down to craft, gather real acorns and carefully pull off their hats. Then, cut small circles out of the scraps and sew them into mini-pouches. Fill each pouch with cotton stuffing, hot glue gun an acorn hat to the top and then let it dry. Place a handful of these on display in a vase on the mantel or in fill a bowl on a side table with them for small bursts of color.
And, be sure to check out our other great crafts in our Craft Of The Day slideshow below.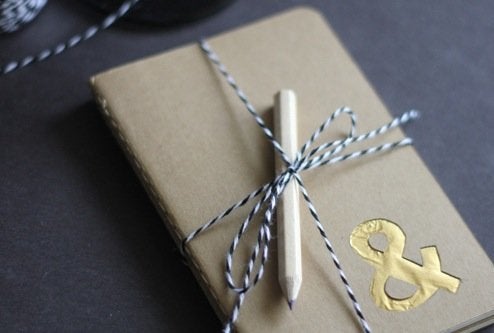 Craft Of The Day
Related