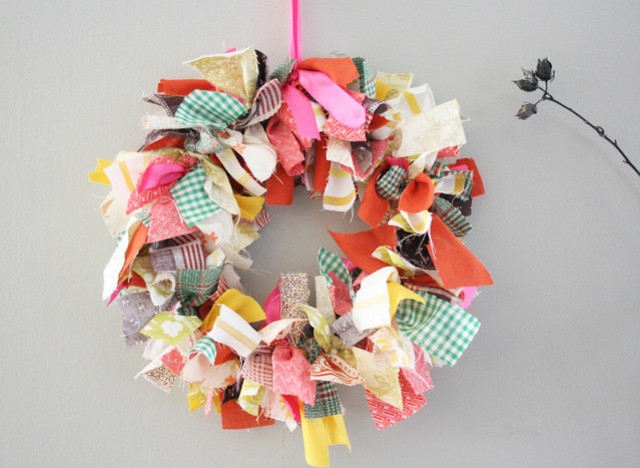 Flickr photo by emilyandthemagic
Almost every diligent crafter we know has a box of fabric scraps, but no idea what to do with them. This fabric wreath is the perfect way to put those leftovers to great use. First, take wire and twist it into a circular shape to make a frame (you can use an old wire hanger too). Then, just tie your scraps around the frame. For a more uniform look, cut the scraps into 7" x1.5" rectangles, and remember to push the knots close together so you can make the wreath extra voluminous. Finish it off with thin ribbon for hanging, and let everyone marvel at your creativity!
And, be sure to check out our other great crafts in our Craft Of The Day slideshow below.