Use old computer keys to spell out a sweet message with this Craft Of The Day. These keyboard pieces are perfect for showing someone just how much you care. Plus, they work especially well as thoughtful gifts (it is almost Mother's Day, after all). While we love the cute and clever phrases blogger Jeromina Juan of Paper Plate And Plane came up with for her framed artwork, why not think of a creative note of your own? A personal message always feels heartfelt. Keep reading for the how-to.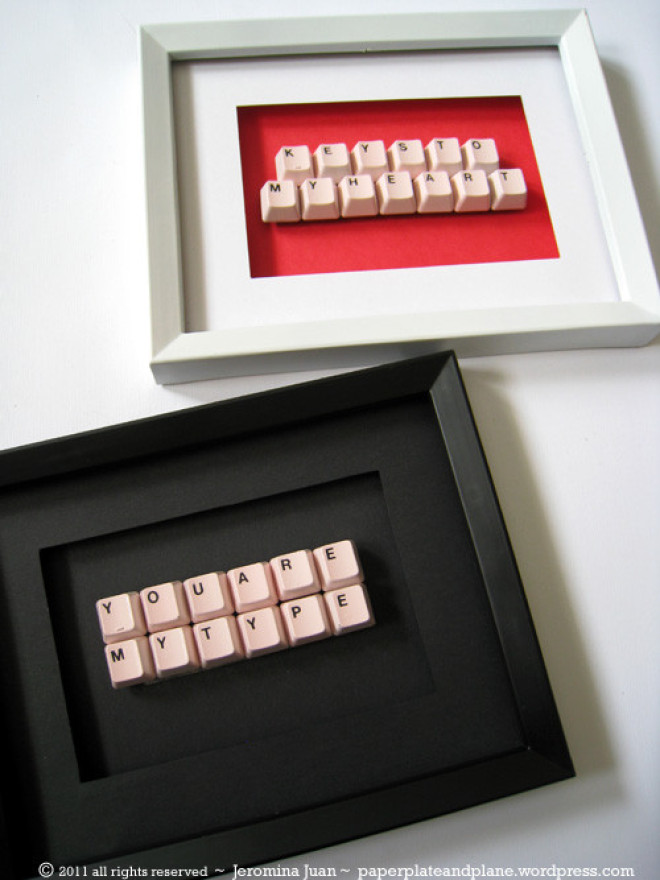 Photo by Jeromina Juan of Paper Plate And Plane
How To Make It: 1. Use a screwdriver to remove your keys from an old keyboard.2. Cover the keys with spray paint.3. Stick on your Letraset letters. Or, just use a pen to write letters on yourself.4. Remove the glass from your frame.5. Hot glue your keys to the back of the frame.
For the full tutorial, visit Paper Plate And Plane. And, be sure to check out the other great crafts in our Craft Of The Day slideshow below.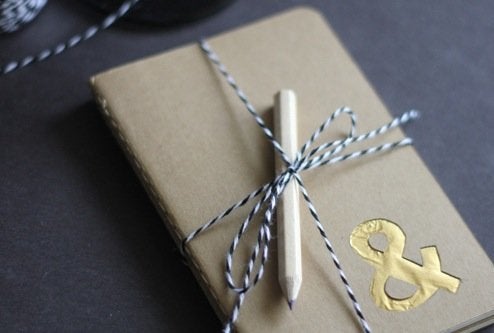 Craft Of The Day