Toast in style with this Craft Of The Day. It only takes a little bit of glitter to transform plain wine glasses into sparkly stemware perfect for entertaining. Seriously, we've never seen a more glamorous set! (At least on the DIY front..) Just make sure to hand-wash your glasses to keep the glitter intact. Ready to get started? Keep reading for the how-to.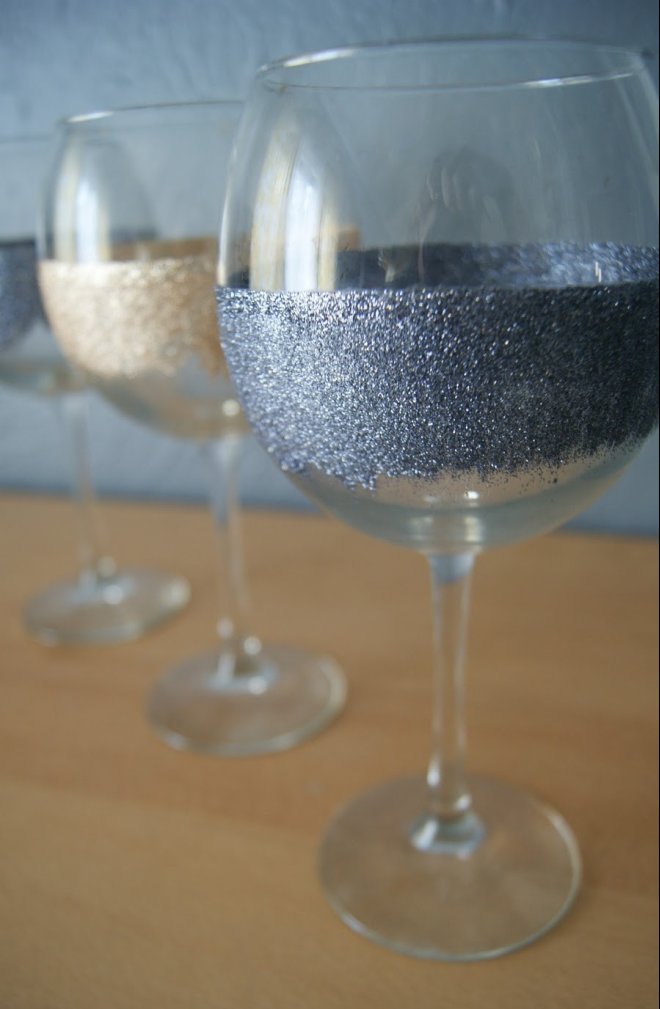 Photo by Kim Sasse of The Sasse Life
What You'll Need: Plain stemware Glitter Painter's tape Modge Podge Paint brush
How To Make It: 1. Make sure your glasses are clean and dry. Wrap a piece of painter's tape around the the rim of each glass. 2. Use a paint brush to apply Modge Podge around the glass, painting in downward strokes. 3. Sprinkle glitter so that it sticks to the Modge Podge. 4. Apply another coat of Modge Podge over the glitter to seal it in place.
For the full tutorial, visit The Sasse Life. And, be sure to check out the other great crafts in our Craft Of The Day slideshow below.