Turn an envelope into a trendy accessory with this Craft Of The Day. It only takes a little bit of fabric and glue to transform a padded mailer into a stylish clutch perfect for carrying around your iPad or tablet. It only takes a few minutes -- and a quick trip to the post office -- to make. Just keep reading for the how-to.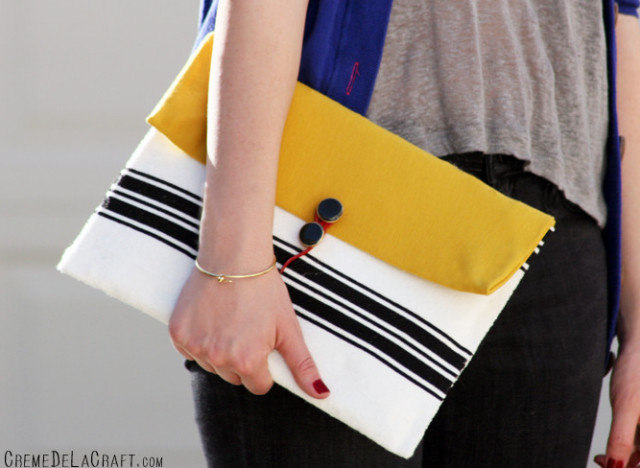 Photo by Natalie of Crème De La Craft
What You'll Need:
A 10.5x11 inch bubble mailer
Two pieces of fabric
Two buttons
Glue Gun
Ribbon
Needle
Scissors
How To Make It:
1. Slide your iPad into the envelope horizontally to measure how large your case needs to be. Cut along one side so that the back side is a few inches longer than the front.
2. Line the inside of the envelope with a piece of fabric, gluing it in place.
3. Glue another piece of fabric around the outside of the envelope to cover the base of your case. Then, glue a contrasting piece to cover the flap.
4. With your needle and thread, sew a button on to the flap of the case.
5. Tie a piece of ribbon through your second button, and sew it to the base of your case. Wrap the ribbon around the top button to keep your case closed.
For a full tutorial, visit Crème De La Craft. And, be sure to check out the other great crafts in our Craft Of The Day slideshow below.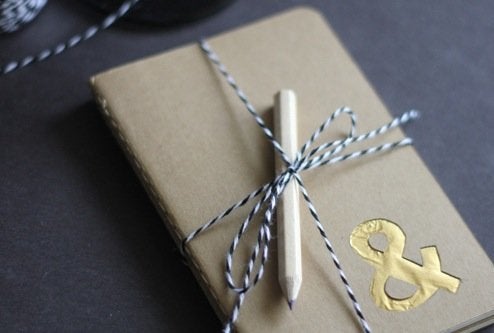 Craft Of The Day
Popular in the Community