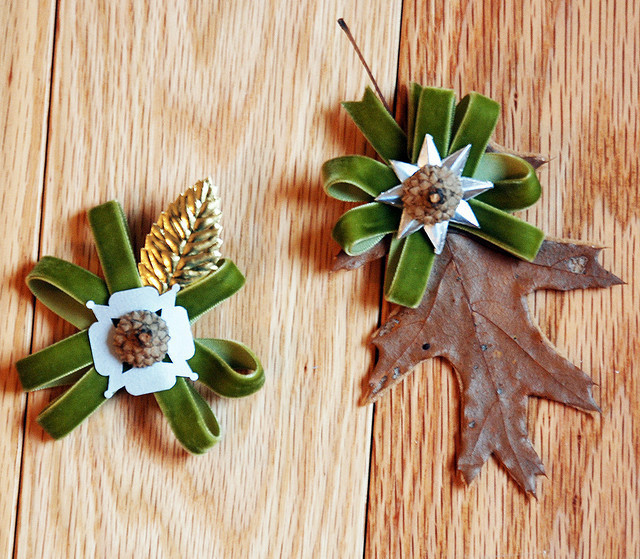 Flickr photo by alannageorge
Whether you have a wedding to plan (or attend) or just want to create a pin to dress up your lapel, this autumnal boutonniere is just right. It has a little vintage appeal but is overall a completely unexpected choice. Made from a pretty pressed leaf, an acorn cap and a length of gorgeous green velvet, this pin will stand out in a sea of floral options.
And, be sure to check out our other great crafts in our Craft Of The Day slideshow below.