The secret behind making this Craft Of The Day? Nail polish! Using a simple yet clever marbling technique, you can transform flat bottomed drinking glasses into a stunning set of swirled glassware that's definitely one-of-a-kind (and matches your mani). Just make sure to hand wash these dishes! You don't want the paint to chip. Keep reading for the how-to.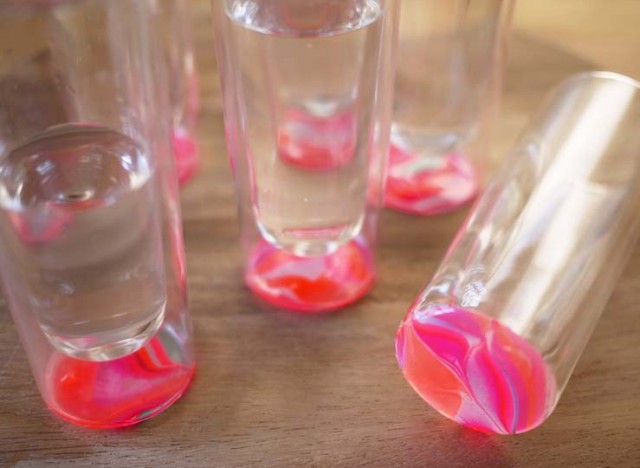 Photo by Erica Chan of Honestly...WTF
What You'll Need:Flat bottomed glasswareNail polish in different, complementary colorsClear nail polishPlastic cupToothpickPainter's tape
How To Make It:1. Wrap painter's tape around the bottom of your glass.2. Fill a plastic cup with water and pour in a few drops of nail polish (make sure you only do one color at a time). The colors will layer up on top of each other.3. Use a toothpick to swirl the colors together.4. Dip the bottom of your drinking glass into the nail polish and pull it back out.5. When your glass has dried completely, go back over the marbled bottom with clear nail polish to keep it from chipping.
For the full tutorial, visit Honestly...WTF. And, be sure to check out the other great crafts in our Craft Of The Day slideshow below.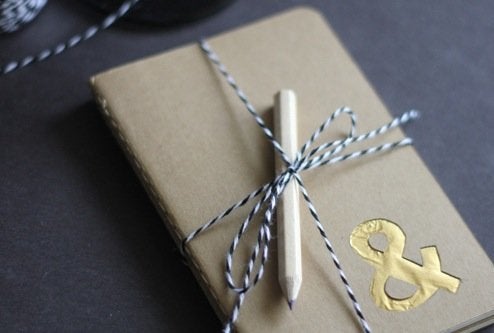 Craft Of The Day
Related