Neon colors are hot right now, and we have to admit, we love them for our nails and clothes... but it's not always easy to incorporate these bright hues into our home decor without it looking, well, tacky. That is why today's Craft Of The Day is one of our favorites. We can't think of a better way to dress up ordinary housewares like these storage jars, than adding a little bright pop of color. Take a look at these from Paper Stitch...definitely eye-catching!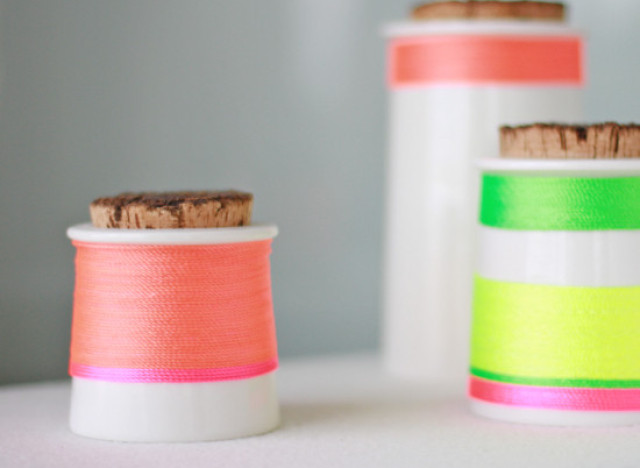 Photo by Brittni from Paper Stitch.
These plain white jars were given a fresh, summery touch by wrapping them tightly with fluorescent colored string in an easy striped pattern. Otherwise, all you need are scissors and craft glue. We know, it seems almost too easy! For a full tutorial on how to make these and other great crafts, head over to Paper Stitch.
And, be sure to check out our other great crafts in our Craft Of The Day slideshow below.