A magnet can be quite useful in many ways around the house. So whether you need an easy way to hang photos, important notes or your kids' artwork on the fridge, this little home accessory gets the job done. So, when we saw today's Craft Of The Day from Swoon put a unique spin on these everyday items, we had to share. Take a peek: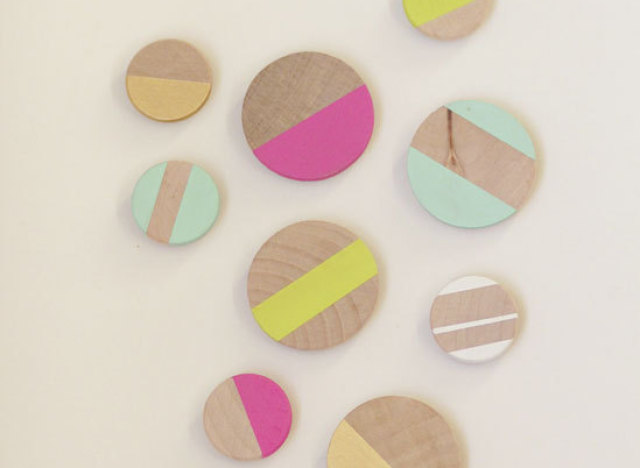 Photo by Randi from Swoon
This craft adds a pop of color to any room and gives you a fun opportunity to change up the patterns however you'd like. Plus, you can make these in no time with just a few simple steps. For the full tutorial, head over to Swoon.
And, be sure to check out our other great crafts in our Craft Of The Day slideshow below.