A hair dryer is the secret behind making this Craft Of The Day. Inspired by a newsprint candle she saw at Pottery Barn, blogger Gina Luker of The Shabby Creek Cottage used a bit of printed tissue paper to recreate the look for less. While we love the elegant feel of this black and white candle, we think it would be just as fun to play around with tissue paper in different prints and patterns. Make a few for yourself, or give one to a friend. These candles work great as gifts! Keep reading for the how-to.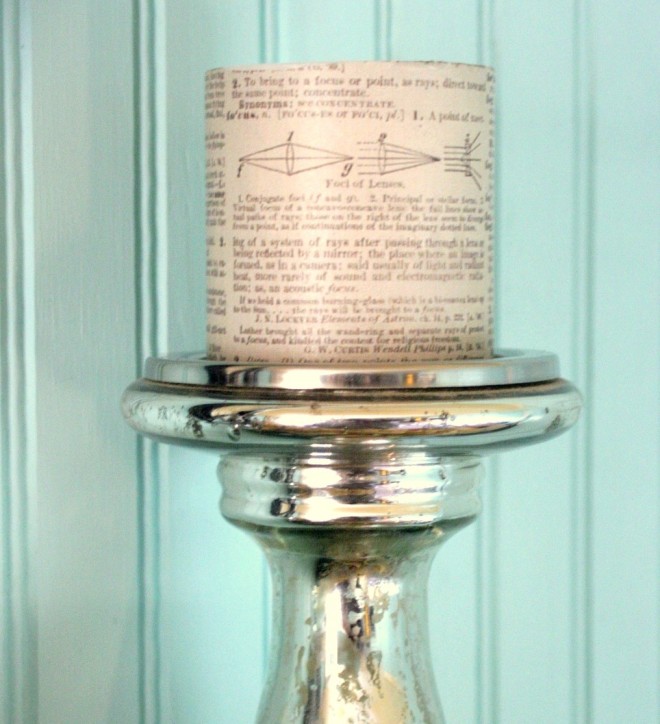 Photo by Gina Luker of The Shabby Creek Cottage
What You'll Need:
Pillar candle
Tissue paper
Card stock
Push pins
Hair dryer
How To Make It:
1. Cover a piece of card stock with tissue paper.
2. Print off a dictionary graphic or printable (like this one) onto the tissue paper side of the card stock.
3. Wrap the tissue paper around the candle and hold it in place with a push pin. Trim off any excess paper.
4. Take a hair dryer and blow it directly on the tissue paper all around the candle just long enough for the paper to stick to the melted wax. When you're done, you'll have a beautiful, printed candle all ready to go.
For the full tutorial, visit The Shabby Creek Cottage. And, be sure to check out the other great crafts in our Craft Of The Day slideshow below.