Keep your home smelling sweet with this Craft Of The Day. In just a few simple steps, you can turn an empty perfume bottle into a scented oil diffuser that adds just the right amount of fragrance to any room. It's perfect for creating a little bit of aromatic ambiance. Keep reading for the how-to.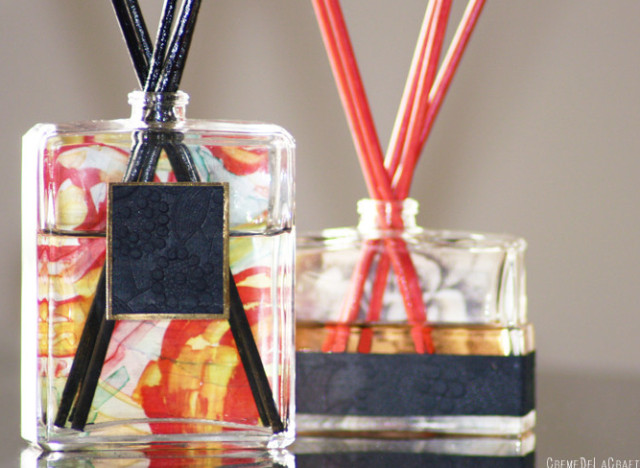 Photo by Natalie of Crème De La Craft
How To Make It: 1. Use your pliers to remove the metal nozzle from your perfume bottle. Also pull off any remaining metal pieces around the neck of the bottle. 2. Paint your bamboo skewers whatever color you prefer with a foam brush. 3. Measure a piece of decorative paper to fit the size of your bottle. Use double sided tape to adhere it to the back side of the bottle. 4. Use paper or paint to cover any labels on the bottle. 5. Fill the bottle with diffuser oil. For a cheap way to make your own, follow this Curbly tutorial. 6. Arrange 4 or 5 skewers in the bottle and voila! You have a simple reed diffuser great for freshening up a room.
For the full tutorial, visit Crème De La Craft. And, be sure to check out the other great crafts in our Craft Of The Day slideshow below.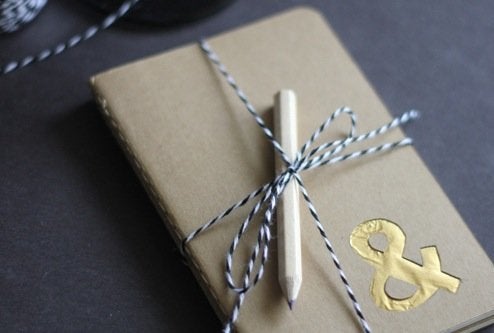 Craft Of The Day
Popular in the Community