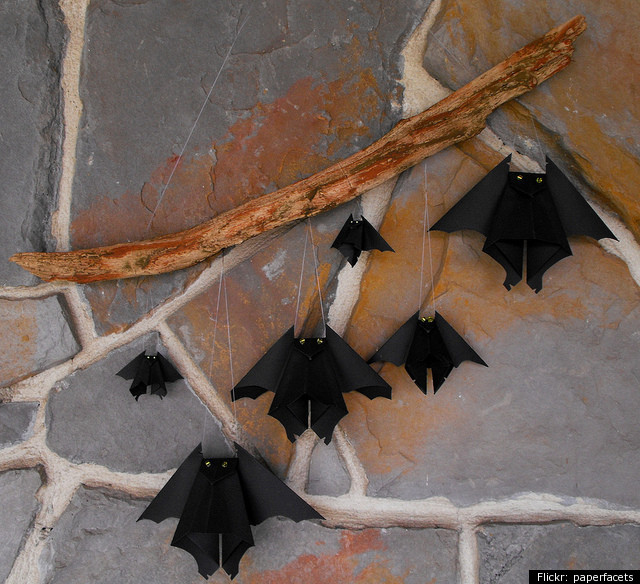 Flickr photo by paperfacets
When it comes to Halloween mascots, bats are probably the least appealing. We think it's why they've been reduced to silhouette form, as far as decorating goes. They're essentially rats with wings. (We apologize for the mental image.)
However, this Halloween craft manages to make bats kinda cute. They're folded from basic construction paper using a few origami techniques. We'll be completely honest: Origami can be tough. We recall throwing packages of paper across the room during a particularly trying experience. But this project is on the beginner's end of the spectrum. Once you make one, you will be able to make others in different sizes, with relative ease.
For the full tutorial, visit Squidoo. (Scroll down to the middle of the page to see the step-by-step.)
And, be sure to check out our other great crafts in our Craft Of The Day slideshow below.