Tin cans are really useful items -- you can turn them into vases, wine racks, luminaries and even shelves. But, before we get carried away, we want to show you this simple Craft Of The Day. With a little paint, you can turn a can into a pretty desk accessory. Keep reading for the how-to.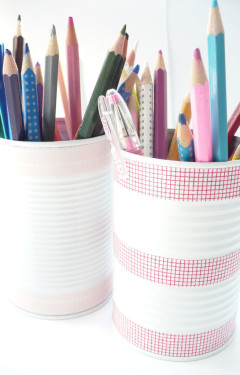 Flickr Photo by Samantha (This Home Sweet Home)
What You'll Need
Tin can
Spray paint
Ribbon/decorative paper
Glue
How To Make It
1. Thoroughly wash the tin cans.
2. In an open area, spray paint the cans and let them dry.
3. Glue decorative paper or ribbon to the cans for a fun embellishment. (If you have Japanese Washi tape, this is the perfect way to use it!)
4. Place the tin can on your desk as a pencil holder or use it as a vase. Enjoy!
Be sure to check out the other great crafts in our Craft Of The Day slideshow below.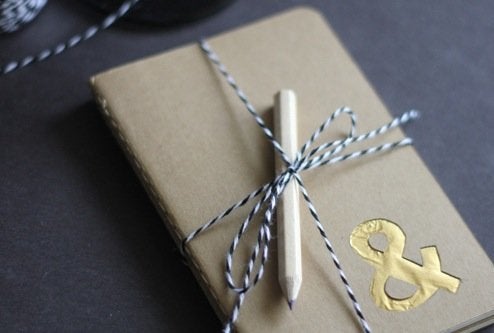 Craft Of The Day
Related