Keep your cell phone safe and in style with this glamorous case! While this Craft Of The Day might look expensive, it's actually super simple to achieve with some lace and a nifty painting trick. Intrigued? Scroll down for the how-to.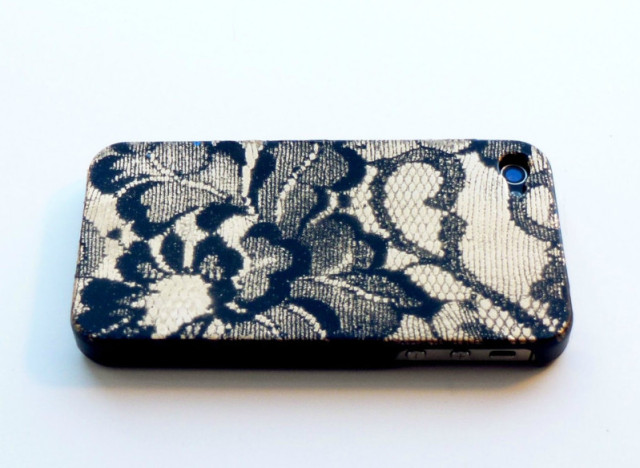 Photo by Melissa Felderman of Hey! Look What I Made!
What You'll Need
Lace
Black and gold spray paint
Painter's tape
Cell phone case
Foam core
How To Make It
1. Spray paint the cell phone case black and let dry.
2. Tape off its edges.
3. Place the case over the foam core and lay the lace over top.
4. Press push pins through the lace and into the foam to hold the lace tightly in place.
5. Apply the gold spray paint.
6. Let dry, remove the lace and peel off the tape.
7. Slip your phone inside and show off it off!