If you have a green thumb and love to craft, then today's Craft Of The Day will be music to your ears. These plant markers from Artsy Vava are creative (and easy) accents that will help you distinguish between your plants and herbs while adding an adorable and quirky touch to your garden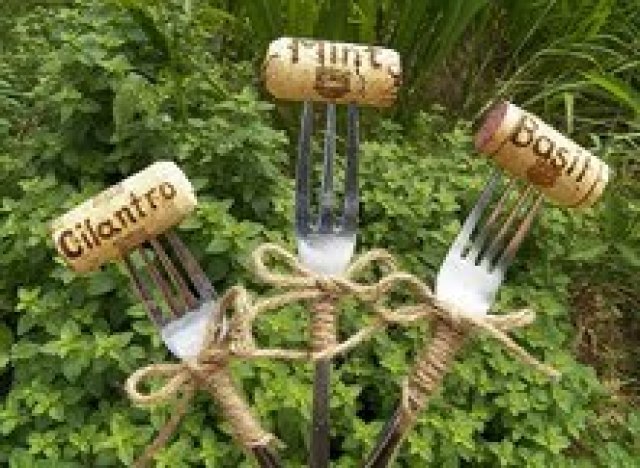 Photo by Virginia from Artsy Vava.
We can't count how many times we've said we were going to replace the bland white plastic plant markers (you know, the ones that come with them) for something prettier. Well, now we don't have much of an excuse because these fork and wine cork markers are incredibly easy to make. If you've got forks, corks and some twine laying around then you're pretty much set to make your own. For a full tutorial on how to make them and other great crafts, head over to Artsy Vava.
And, be sure to check out our other great crafts in our Craft Of The Day slideshow below.