We're always looking for ways to spruce up our bedrooms and make them as comfortable as possible. Your bedroom should be the place you go to relax and be yourself at the end of the day. And today's Craft Of The Day from Say Yes To Hoboken, can help your room be just that by showing you how to give it a fresh, new look. Check it out: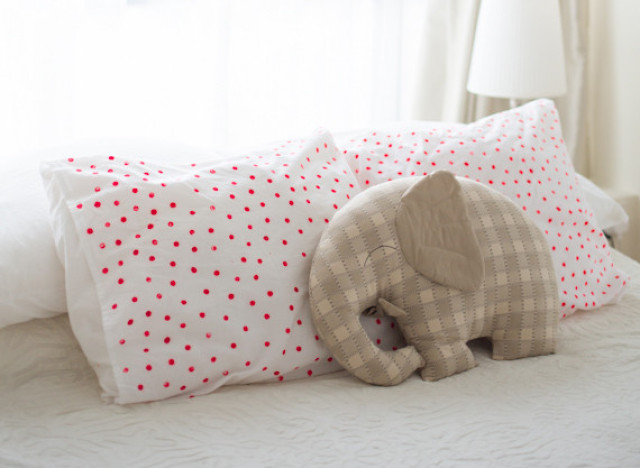 Photo by Claire for Say Yes To Hoboken
This is a simple way to brighten up your space and add some personal flair without having to spend a ton of money on new bedding. For the step-by-step tutorial, head over to Say Yes To Hoboken.
And, be sure to check out our other great crafts in our Craft Of The Day slideshow below.