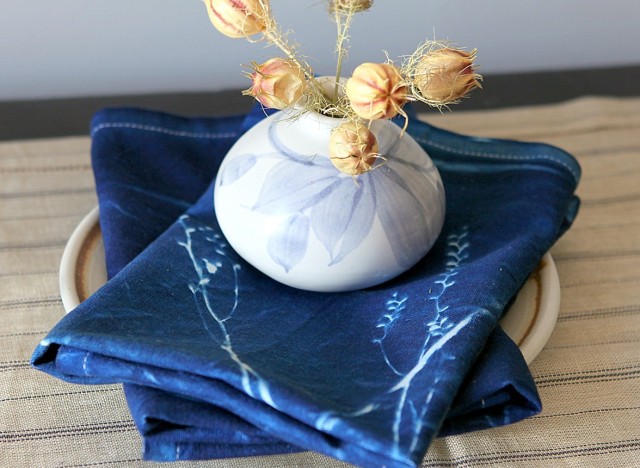 Photo by Stevie at Garden Therapy
After treating the fabric with a specific chemical mixture (you can buy a kit for this), you can choose which plants you want to print on the napkins. Then, the sun basically does the rest of the work as it reacts with the chemicals and produces a gorgeous color. For a full tutorial, head over to Garden Therapy.
And, be sure to check out our other great crafts in our Craft Of The Day slideshow below.