Turn a tin can into a romantic luminary with this simple Craft Of The Day. These easy-to-make lanterns are great for bringing a little mood lighting to your backyard. Use them on the patio to light up an outdoor dinner for two! Just keep reading for the simple how-to.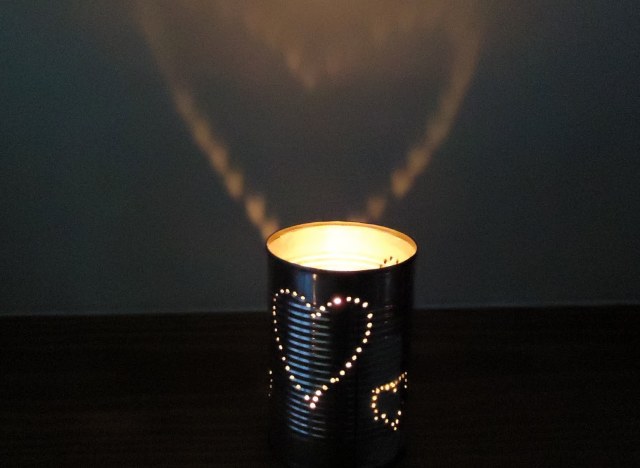 Photo by Charlotte Hupfield of Charlotte Hupfield Ceramics
What You'll Need:
Tin can
Hammer
Nail
Washable marker
Tea light candle
How To Make It:
1. Remove the label from your tin can.
2. Fill the can with water and let it freeze. This will prevent the can from denting or collapsing when you go to poke holes later.
3. Draw your design onto the can.
4. Use your hammer and nail to poke holes around the design where you want light to shine through.
5. Wash off any remaining pen marks, insert a tea light candle and voila! You have a charming backyard lantern.
For the full tutorial, visit Charlotte Hupfield Ceramics. And, be sure to check out the other great crafts in our Craft Of The Day slideshow below.