Talk about stylish table settings! Turn an ordinary placemat into a unique fashion statement with this Craft Of The Day. Not only is this clutch surprisingly chic, it's just the right size to hold your keys, phone and wallet. Plus, it's so simple to make! Just keep reading for the how-to.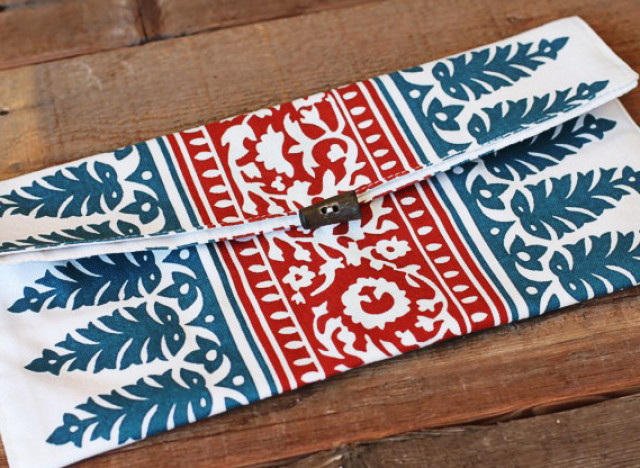 Photo by Ashley Hackshaw of Lil Blue Boo
What You'll Need:
A placemat
Sewing machine
Piece of elastic
Needle and thread
Button
How To Make It:
1. Fold the placemat in half and sew it shut along two sides so that it forms a pocket.
2. Shape your elastic into a loop and sew it to the inside of the pocket so that it sticks out slightly over the edge. This will be the clasp for you clutch.
3. Fold the placemat to see how far down you want the top flap of your clutch to come. Use a needle and thread to hand-stitch a button in place.
4. Loop the elastic around the button to keep your clutch closed.
For the full tutorial, visit Lil Blue Boo. And, be sure to check out the other great crafts in our Craft Of The Day slideshow below.