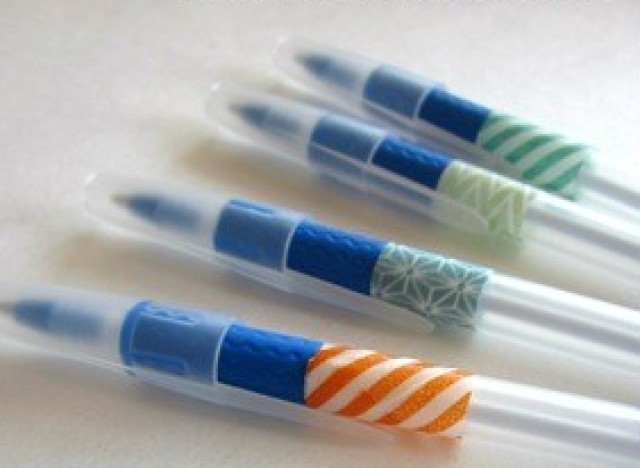 Photo by Christina at Christina's Adventures.
We love that we can recreate the same looks of designer supplies we've seen in high-end stationary shops by simply attaching some of this sticky stuff. And office supplies are all on sale right now, so we love how much of a steal this is. Head over to Christina's Adventures to check out her designs and get some inspiration of your own!
And, be sure to check out our other great crafts in our Craft Of The Day slideshow below.