We get a lot of e-mails. Yet when we received an e-mail announcing a book called "Crafting With Cat Hair," we have to admit, it caught our attention.
When we finally got to see a copy of this how-to book involving feline recycling, we realized that there actually are some really cute crafts you can make using your cat's hair (and, just to clarify, there are only small portions of each craft that require cat hair).
Here's a piece from the book on how to make cat-hair book covers. Don't have a cat, but still want to do the craft? You could easily replace the cat hair portion with felt.
For more on this craft and other crafts you can do with your cat, check out the newly released "Crafting with Cat Hair" from Quirk Books.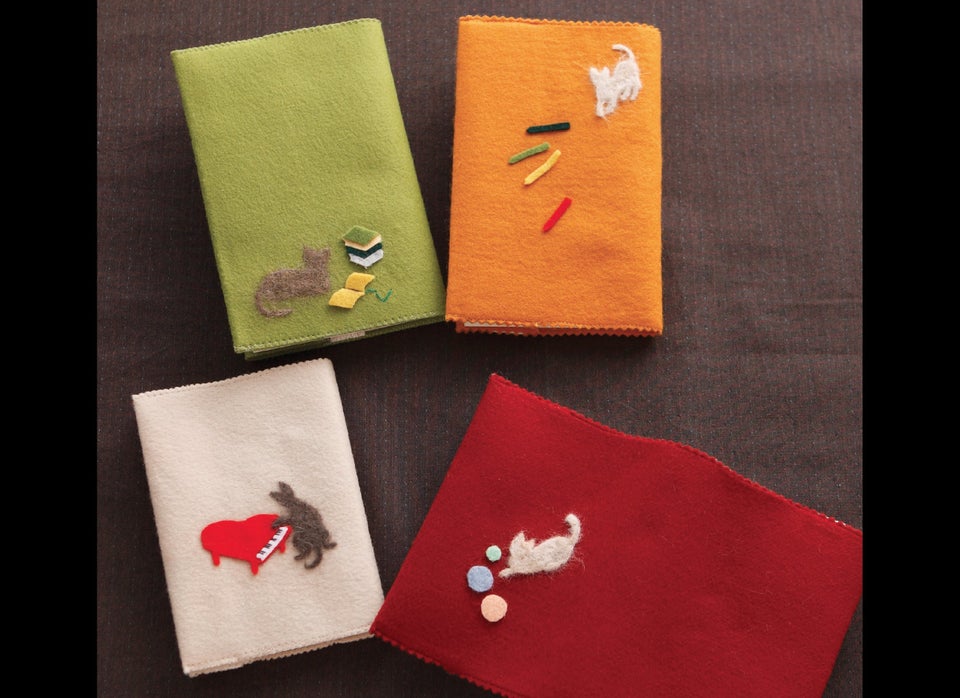 Related
Popular in the Community