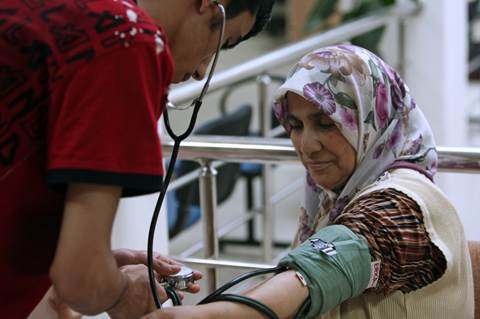 Back in the mid-2000s, Turkey's health ministry was seeking advice on how best to use Public Private Partnerships (PPPs) to overhaul the country's public hospital network. Lots of players were weighing in. The government was keen, for instance, to learn from the United Kingdom's experience with its Private Finance Initiatives.
That an overhaul was necessary was obvious. Among its OECD peers, Turkey underperforms on health metrics, with 2.5 hospital beds per 1,000 people, compared to the average of 4.8. Turkey only has just 1.7 doctors per capita; the OECD average is 8.7.
As part of a wider health transformation program, the health ministry came up with an ambitious €20 billion plan to build 30+ health campuses in 28 cities, ranging from 400 to 3,600-bed capacities. Each campus would house three-to-six public hospitals with various specializations. The overall concession period for the projects would be 28 years, including three-to-four-year construction periods.
I was working at an investment bank at the time and we carefully examined the initiative on behalf of a potential investor. Like many of our peers, we concluded that the government would be better off starting with a few pilot projects; that a Treasury guarantee on the payments would be a must for banks; and that the financing tenors required for such a long concession period would be unattainable in Turkey. "Most marriages don't last that long," I remember one participant saying.
Fast forward a decade, despite a long and challenging process, this thinking seems to have significantly shifted. Turkey's health ministry, a number of sponsors and potential financiers managed to negotiate a bankable structure that has led to successful financing of 7 projects, with 23 on their way. The ministry, sponsors and lenders found themselves married for 15-18 years, with no Treasury guarantee. The first campus is set to open before the end of the year.
While many market players balked at getting involved in the early days, I am proud to say that one institution, the International Finance Corporation (IFC) - my current employer - took a bolder approach. IFC, which is the World Bank's private sector-oriented arm, responded to the very first tender that the Turkish government issued in 2011.

IFC pitched in $35 million financing for a €415 million project to build a campus to serve Kayseri, a city of a million people in Anatolian Turkey (London-based EMEA Finance magazine recently awarded the Kayseri Project 'Best PPP Project of the Year'). We got involved in multiple other projects since then.
IFC's early involvement helped catalyze the market behind the initiative. As a result, today we see myriad other players enthusiastically getting their feet wet. The list of financiers continues to grow: international finance institutions, multinational banks - some of which are first-time investors in Turkey - Export Credit Agencies, which has all further reinforced the program.
While early bird financiers can claim credit for bolstering investor interest, the PPPs' smartly-crafted risk-sharing structure and the strong government backing they enjoyed have been the bigger draw. The PPPs were able to offer the bankability characteristics sought by international project financiers, including a direct engagement of the lenders and the ministry.
The government passed on the financing, construction and facilities management risks to the private sector, who would be expected to manage these more efficiently, and retained the fiscal, force majeur and patient volume risks. The ministry also agreed to fully compensate lenders in case of termination of the projects.
Turkey has used PPPs in several other sectors, notably transportation and energy, but the health PPP projects were to first to implement 'Best Practice PPP' features. Today, the projects are attracting a diverse set of domestic and foreign financiers, as mentioned above, willing to deploy 18+ tenor capital to these projects, even during the current challenging times that Turkey is facing economically and geopolitically.
This is a dramatic change to the Turkish Project Finance landscape, which had traditionally been dominated by Turkish banks and relied heavily on the sponsor's banking relationships rather than project "bankabilities".
Multilateral financial institutions like IFC often take a cautious approach to PPPs, favoring small, pilot projects initially. While it felt quite chaotic at times with multiple mega projects being negotiated all at once, the experience with the Turkish health PPPs showed us that there was a positive side of the story. Being too big to ignore, it attracted the attention of major investors, sponsors and financiers - some setting up separate task teams to follow these projects.

The involvement of large stakeholders with experience, capital and technology, had a strong catalyzing effect on its progress and fostered competition that eventually reduced the cost of the program. The ministry of health also has argued that with a third of public hospitals being upgraded, had Turkey taken a more gradualist approach, the overhaul would have taken decades to finish.
Not every country may wish to replicate Turkey's experience. The projects enjoyed strong political support and the backing of the Turkish government, and the program appears to fit with the country's overall health system reform. This is not the case in every country, where the needs and specific features may require different structures. That being said, it would be wise to take note of Turkey's success in pulling together the necessary strategic and financial players − and the reasons for that success.
It would be premature to call the program a happily-ever-after story, as the new campuses are yet to open. Big challenges lie ahead: Can there be a smooth transition between old and new hospitals? Will the Ministry face difficulties in staffing new and more specialized hospitals with sufficient and appropriate medical staff? Might placing the new hospitals outside city centers make them harder to access? How clearly will the responsibilities for managing these mega operations be defined among government, contractors and subcontractors? Will there be enough capacity on each side to manage these projects, especially during the operational period?
And many more questions for which there are no easy answers. One thing is clear: the ability of all parties to continue the open dialogue that these projects enjoyed so far to resolve the challenges that lie ahead will be key.

REAL LIFE. REAL NEWS. REAL VOICES.
Help us tell more of the stories that matter from voices that too often remain unheard.