When we imagine the life of a nun, we imagine scenes of reverent prayer, humble wisdom and constant piety. We don't really conjure images of, say, trying to mow the lawn when a dog obnoxiously gets in the way and messes with your groove.
But, then again, someone's got to mow the lawn.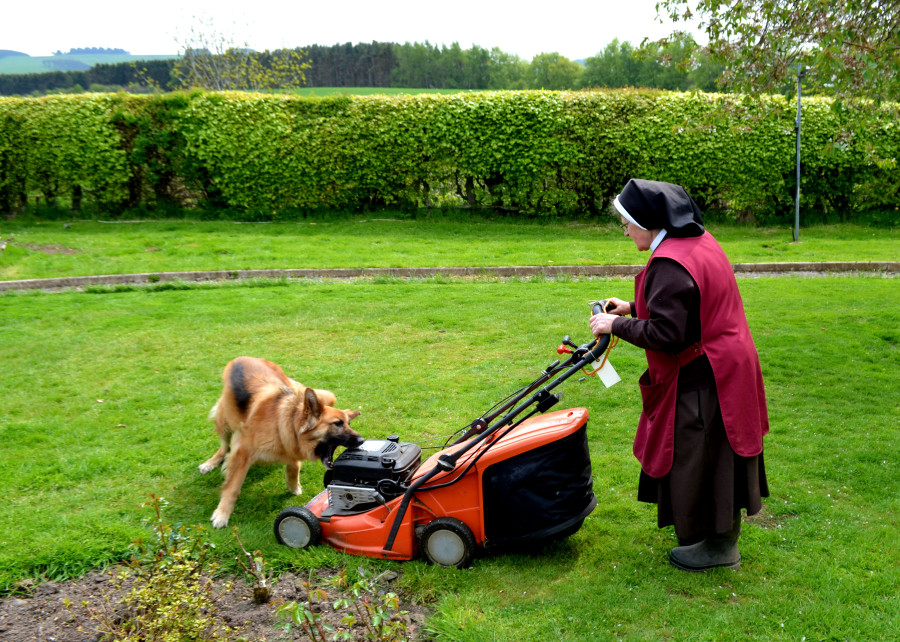 Today we're smiling over photographs of modern day nuns doing their not quite so sacred duties, thanks to Scotland-based photographer Craig Buchan. The series, titled "Commitment," features the sisters of the Poor Clare Monastery living lives of total devotion to the Bible, free of worldly possessions or desires. However, despite how different their lives may be from the average contemporary city-dweller, there are still moments of shared experience in the banal chores of everyday life.
"I had a chance meeting with sister Dominique and the idea, to start this project, grew from there," Buchan explained in a statement. "I've always been drawn to individuals who seem to break the mold or challenge our preconceived notions of identity, the sisters of Humbie very much do so. I was welcomed into their private world and photographing in this environment for me was inspiring, to have the chance to capture the little moments that reveal themselves."
Buchan's images capture the sweet juxtaposition of divine calling and banal duty, revealing that the space between people living very different lives is often not as vast as it seems. Whether taking a drive or vacuuming a rug, the sisters of Humbie capture the contemporary reality of a lifestyle that's often assumed to be from another time. "I hope to give an insight of what life is like as a nun in this day and age and to show a lighter side too," Buchan continued. Mission accomplished.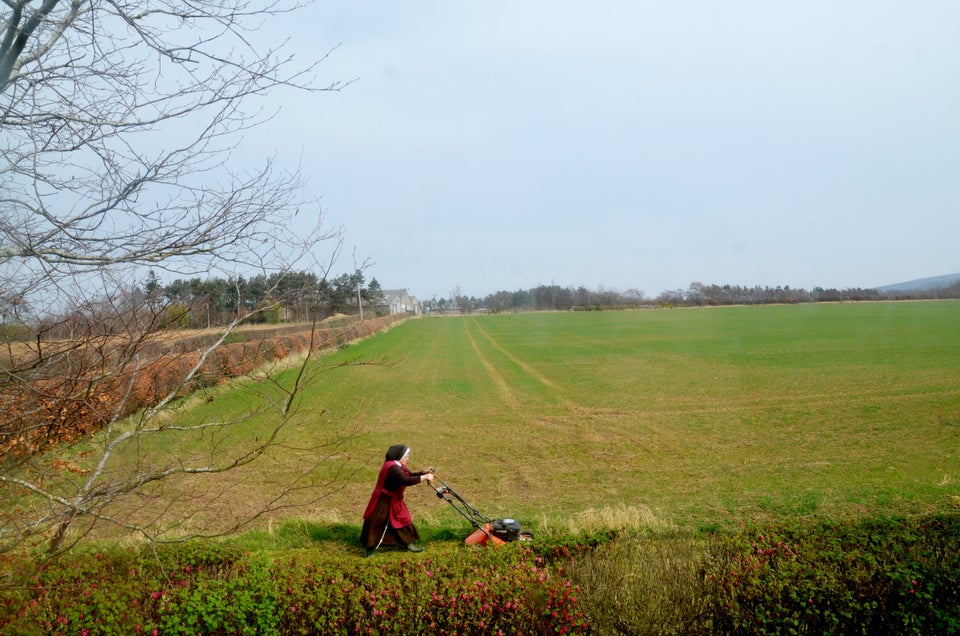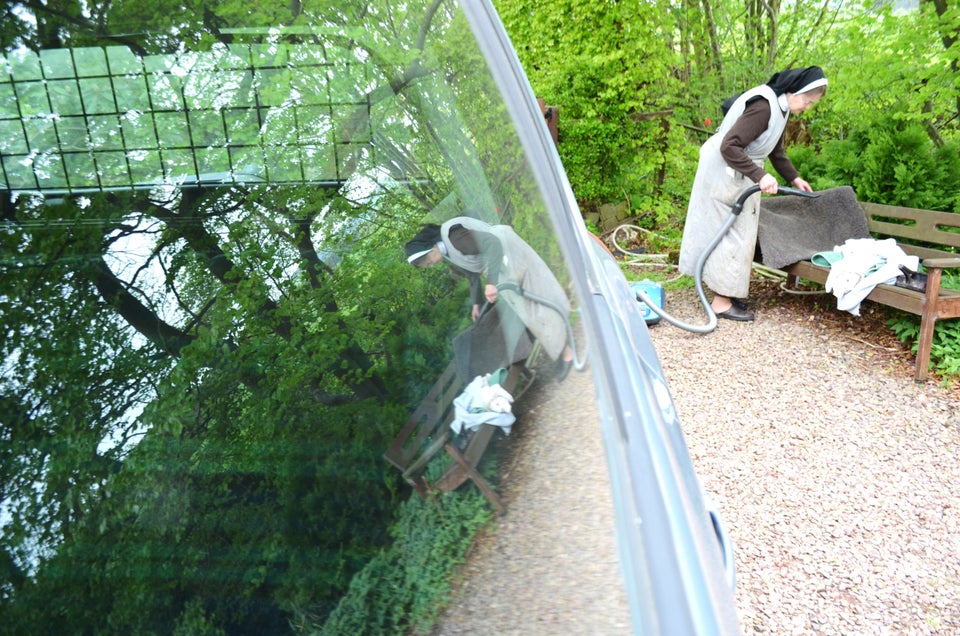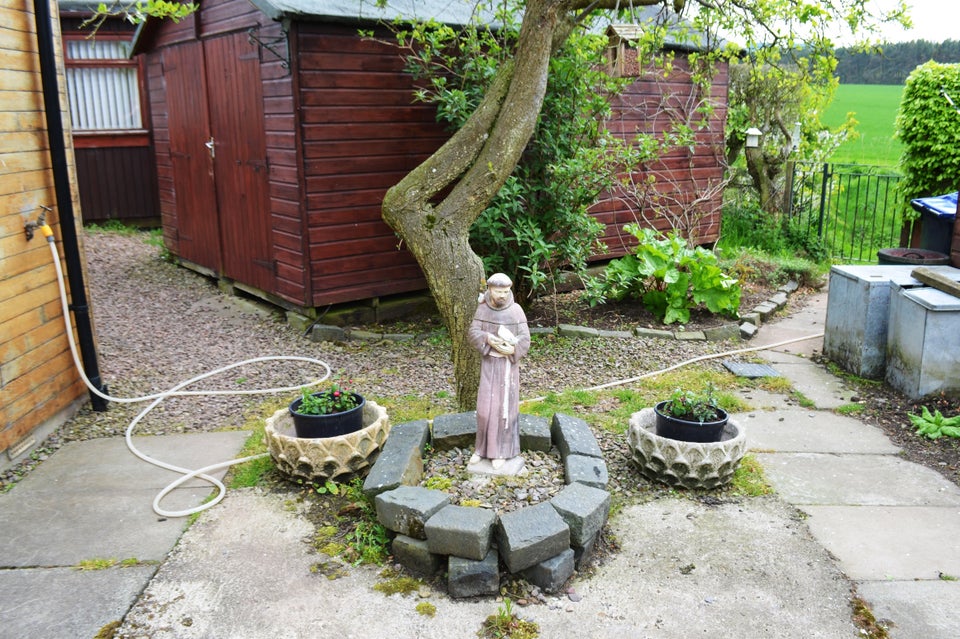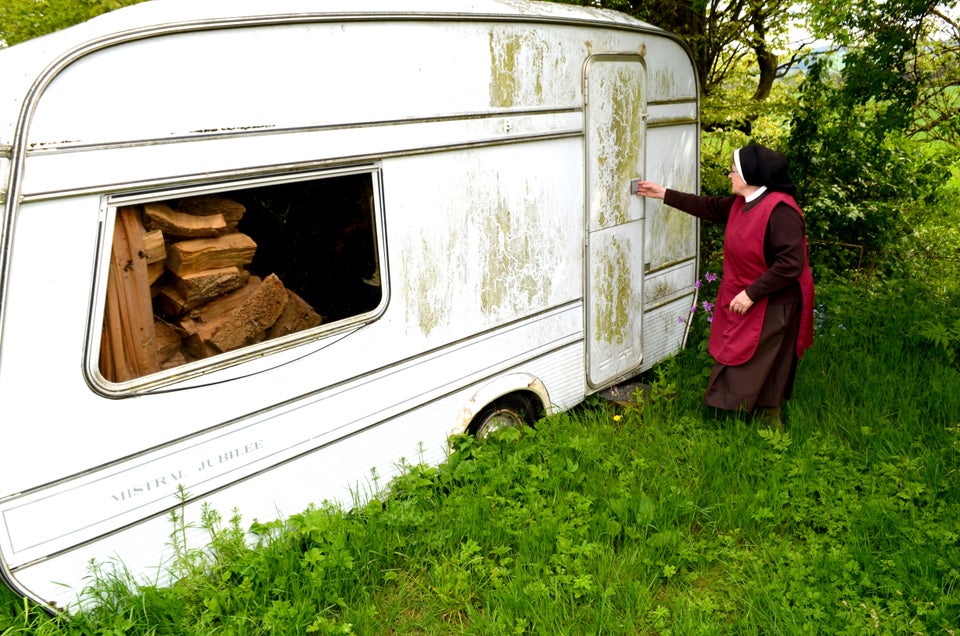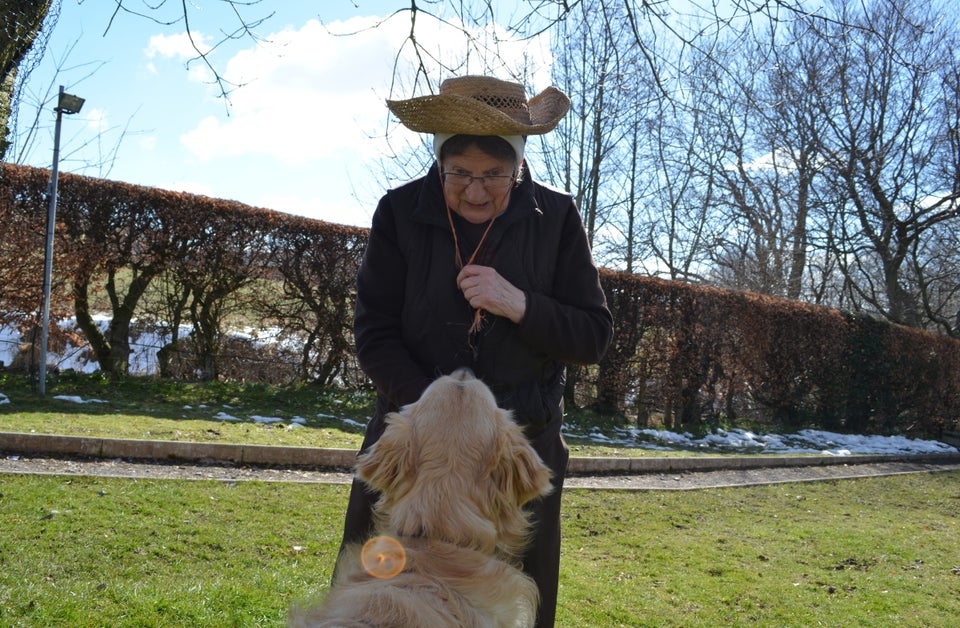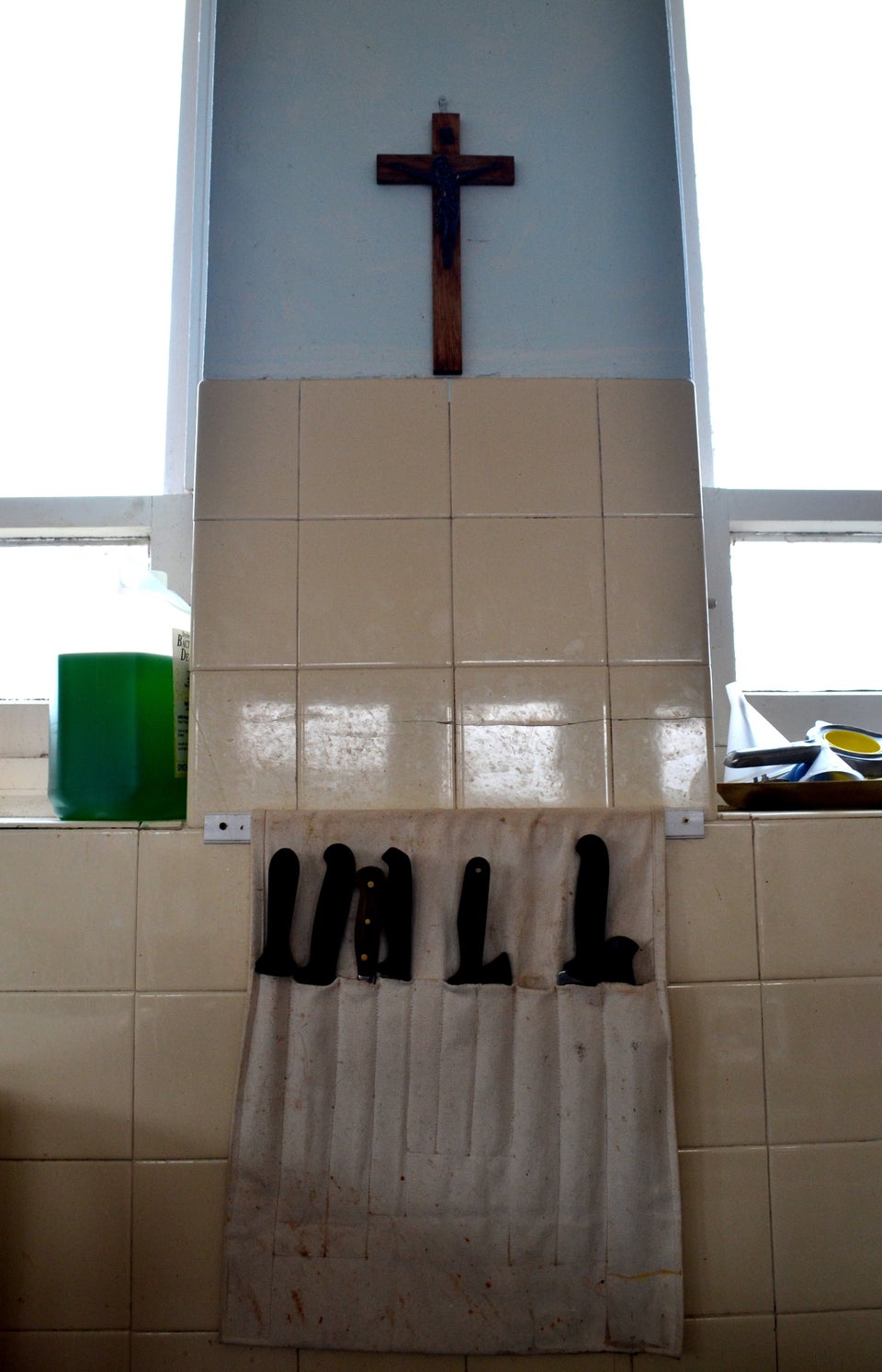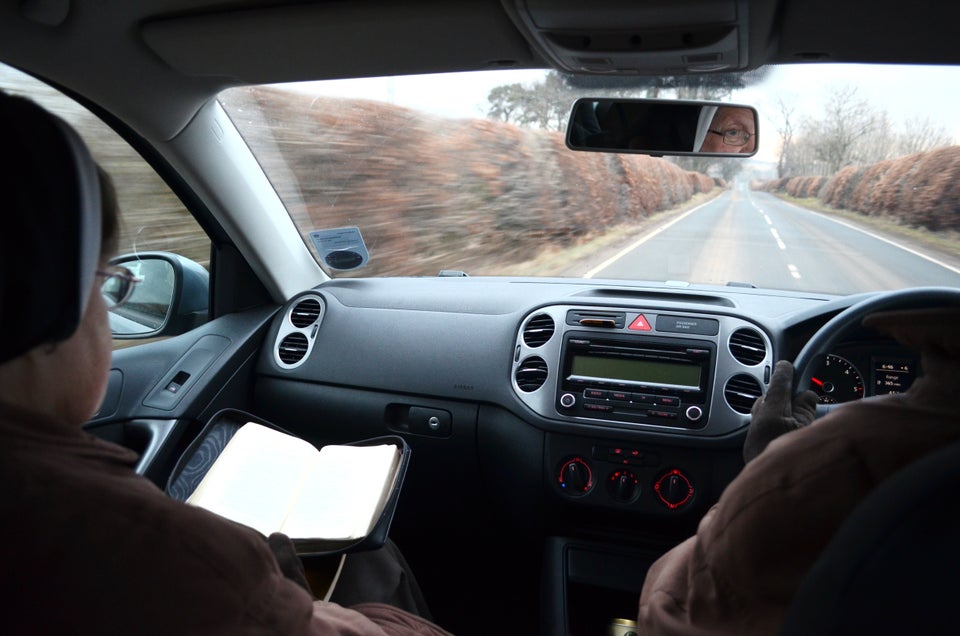 Before You Go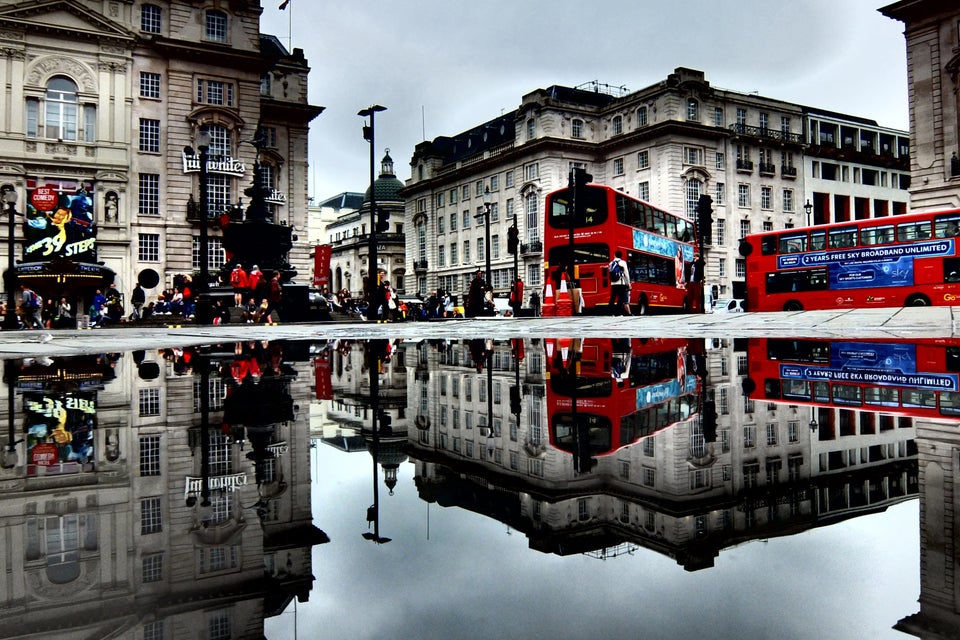 2015 Sony World Photography Awards Competition
Popular in the Community