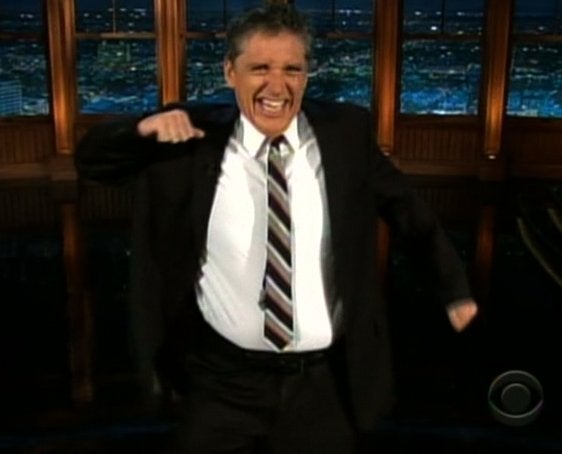 Craig Ferguson opened his show with a sigh of relief and joy last night saying, "It's one of these days if you're a guy who hosts a late night talk show, even a crap one, it's one of these days that you go 'ahhhh.'"
After taking a few shots at Sanford for an outsourced mistress and (inexplicably) for being flatulent, he applauded Jenny Sanford for not appearing at her husband's press conference saying:
"Good for her I say! Good for you! Finally! I never understood why these women had to stand by their douchebag at the press conference. He's like, 'Oh I did this I did that then I took off her dress and then we went to Hooters'...I think what the wives should do is just wear a t-shirt that says 'I'm with stupid.'"
Ferguson then went after Sanford for banging on about family values while banging on, and governors in general for all the scandals they've caused in America in the past few years:
"You know things are bad when the most normal governor of the last decade has been Jesse 'The Body' Ventura."
Related
Popular in the Community