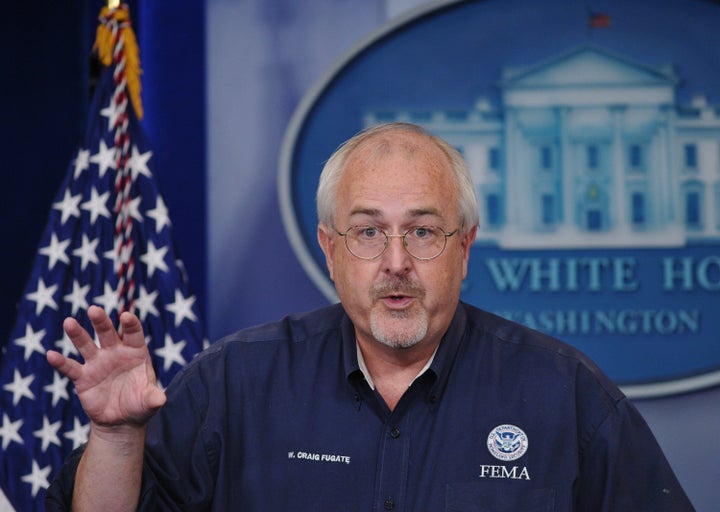 FEMA Administrator Craig Fugate dismissed criticisms of President Barack Obama's response to Hurricane Sandy lobbed by Michael Brown, who oversaw the disastrous Bush administration response to Hurricane Katrina.
Brown, whom President George W. Bush infamously praised for doing a "heckuva job" in the aftermath of Katrina in 2005, told a Denver paper that Obama had acted too quickly in mobilizing relief for Sandy.
"Here's my concern," Brown told Denver's Westword on Monday, suggesting that the prompt official response was actually making people complacent. "It's premature [when] the brunt of the storm won't happen until later this afternoon."
Fugate also addressed the role of FEMA, which has been a hot topic since Republican presidential nominee Mitt Romney said he wanted to abolish the agency so that states would have direct responsibility for disaster response.
His campaign later clarified that he would not eliminate FEMA.
"Governor Romney believes that states should be in charge of emergency management in responding to storms and other natural disasters in their jurisdictions," said campaign spokeswoman Amanda Henneberg. "As the first responders, states are in the best position to aid affected individuals and communities and to direct resources and assistance to where they are needed most. This includes help from the federal government and FEMA."
But as Fugate explained on Tuesday, this is exactly how FEMA already works.
"We're a federal government; we're not a national government," he said "Disasters are local. Through state constitutions, the governors are the primary incident commanders for the entire state response in support of that. And the role of the federal government is to support the states when the disaster exceeds their capabilities. And when it's this bad, we work as one team. But we are in support of the governors, as they are in support of the local officials. It's a federal system of government."
When host Steve Inskeep asked whether that meant state governors are in charge of disaster response, Fugate replied, "The president's direction is, when he declares these disasters, they are to make sure that all of the federal resources are brought to bear at the request of the governors."
UPDATE: 12:35 p.m. -- Sean Spicer, communications director at the Republican National Committee, defended Romney's vision for FEMA on MSNBC on Wednesday. Yet when asked by host Chris Jansing how it would be any different from how it currently operates -- and whether the Obama administration has made any mistakes in its management of FEMA -- Spicer was unable to come up with a distinction.
Before You Go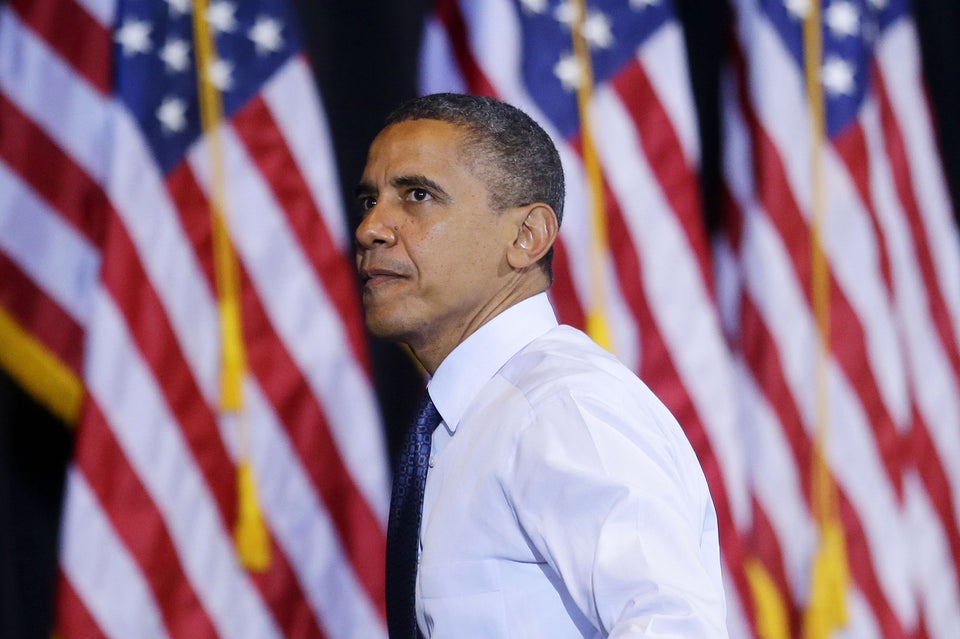 Politicians React To Sandy
Popular in the Community