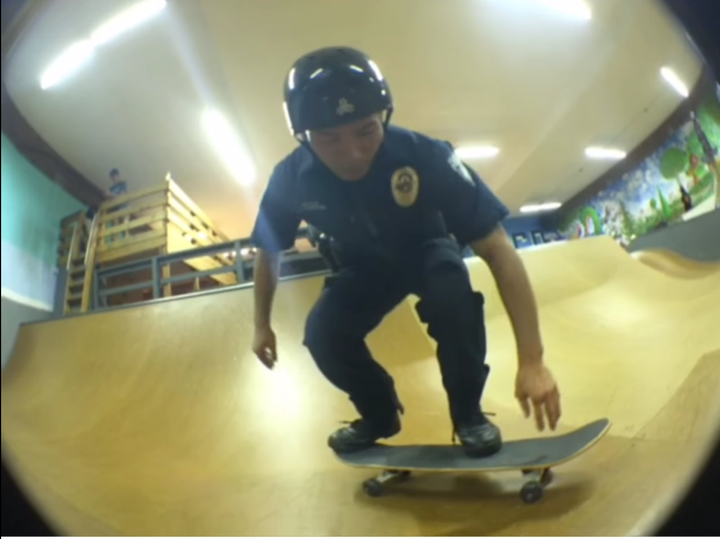 Skater kids in Washington State are making a complete 180 when it comes to their opinions about cops.
And that's thanks to Officer Craig Hanaumi, a cop who rips it -- in full uniform -- at Bellevue Skatepark in Washington at least once a week.
According to MyNorthwest.com, Hanaumi, a 10-year veteran of the Bellevue force, is a Crossroads Community Outreach Officer and creating connections with the people of Bellevue is part of his job.
Plus, he likes skaters; he was one himself when he was a kid growing up in Hawaii, Today.com reported.
So when he got a nuisance call about skaters filming themselves doing tricks in a bank parking lot, six years ago, Hanaumi was kind to the kids. Before he escorted them off the property, he asked them what kinds of moves they were doing and even tested out one of their boards. The incident left such a positive impression with the kids that a video of the interaction made its way onto YouTube, garnering 100,000 views and tons of positive comments, like one that proclaimed that Hanaumi was the "coolest cop ever."
"From the ages of 10 to 13, all I did was skate every day," Hanaumi told Today.com. "We were always trespassing because there were no skate parks, so I saw myself as a kid again in that situation."
Fortunately, Bellevue does have skate parks, and Hanaumi decided to hit up a few after his encounter with the kids in the bank parking lot.
"I realized from that point on that skating was something I could use as a skill set to improve upon relationships with them," he told Today.com.
One of parks he went to was city-owned Bellevue Skatepark, where he met employee, Akash Rish, who was a little nervous when he saw a cop walk in.
"I jokingly said 'You know, if you want to give it a try, just let me know.' And he was like 'Ah, I'm just here to watch, man,'" Rishi told MyNorthwest.com. "And he totally hustled me. I gave him tips for like 15 minutes straight, finally got him on the board, went out there with him, and he was like 'OK, OK.' And then just threw it down and went straight down the ramp and just went for it. I was blown away. It was, like, the craziest thing I've ever seen."
Hanaumi made such a positive impact on Rishi, that he went to Instagram to sing the cop's praises:
Though getting to know the kids takes time, Hanaumi is dedicated and is willing to put in the hours to build trust -- even if it takes him as long as it might to perfect a few of his shaky tricks:
Hanaumi is also thankful to his chief and fellow officers whose hard work allows him the time to create these kinds of connections, telling Today.com:
"The only reason that I can do what I do is because they are there to support us, and take on more so that we can devote time to our outreach. Without their support, this wouldn't be possible."
Related
Before You Go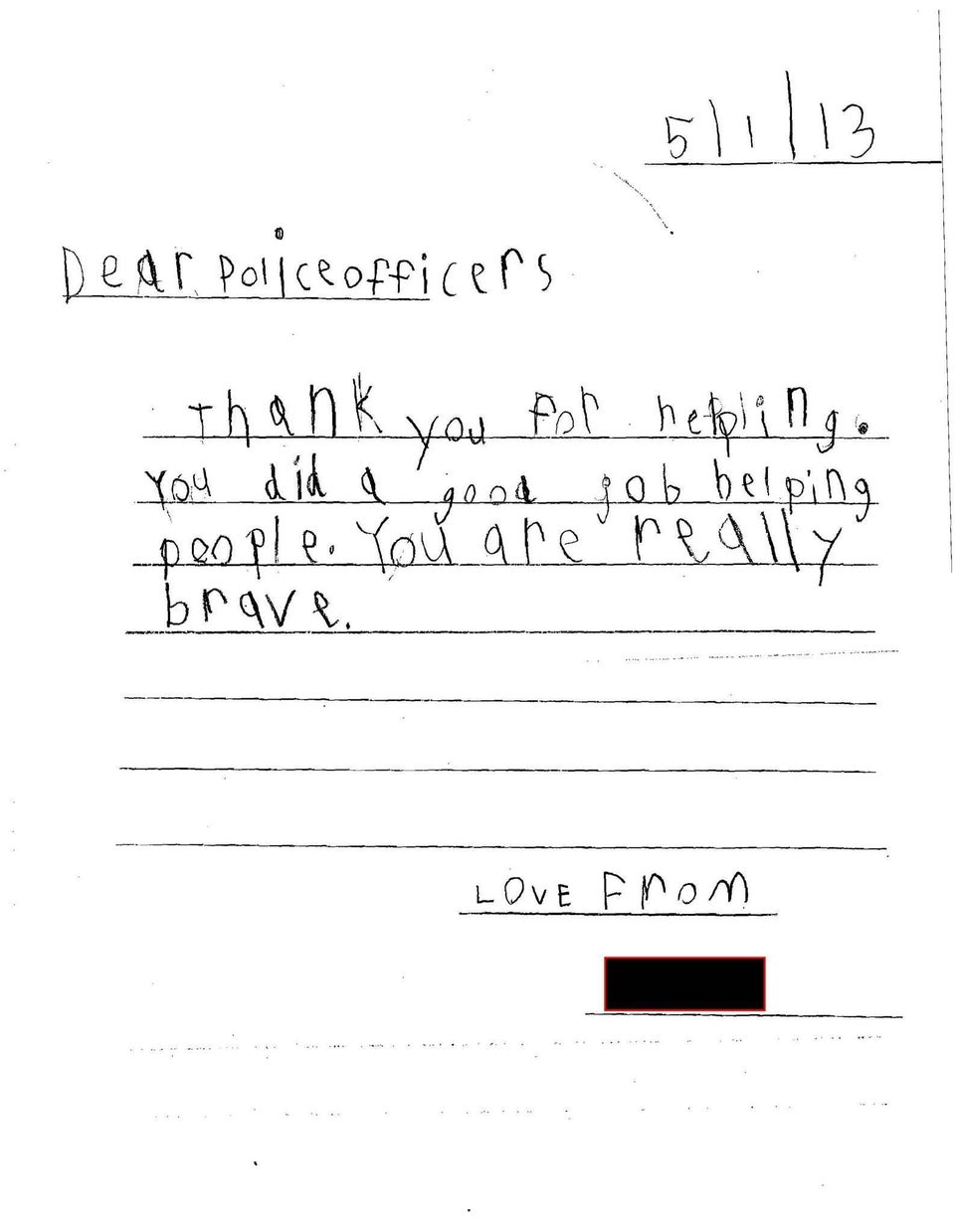 The Most Heartwarming Thank You Notes To The Police