New York City has agreed to pay $280,000 to settle a lawsuit filed by NYPD whistleblower Craig Matthews, who says he faced retaliation after he complained about the police department's use of an illegal quota system.
"This settlement completely vindicates Officer Matthews, who had the courage to speak out about illegal police quotas and suffered serious retaliation for having done so," Christopher Dunn, associate legal director at the New York Civil Liberties Union and Matthews' representative in court, said in a statement Monday.
"Quota systems in the NYPD drove the explosion of unlawful stops and arrests during the [Michael] Bloomberg administration and seriously damaged police-community relations," Dunn continued. "Officer Matthews was right to object to the quota system in his precinct, and this settlement establishes that police officers will be protected when they blow the whistle on unlawful NYPD policies."
Beginning in 2008, Matthews says he and other officers in the Bronx's 42nd Precinct were pitted against each other in a race to see who could make the most arrests, carry out the most stop-and-frisk actions and issue the most summonses. Official department reports divided officers into those who made or exceeded goals set by mid-level supervisors and those who did not. In the reports, officers who didn't meet goals were highlighted in red.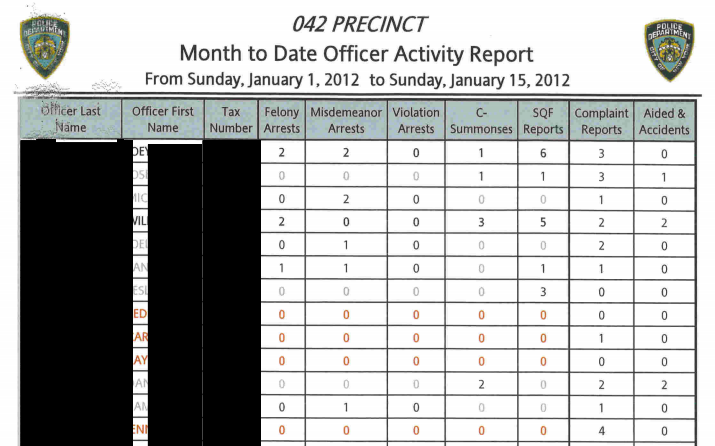 According to the 2012 federal lawsuit, Matthews complained to successive precinct commanders that this practice led to "unjustified stops, arrests, and summonses," and that it had "an adverse effect on the precinct's relationship with the community." As a result, Matthews says he was given punitive assignments and denied overtime pay and leave. He also says he was threatened and harassed by fellow officers and given poor work evaluations.
Although his lawsuit was initially dismissed, it was reinstated earlier this year by a federal appeals court, which ruled that Matthews' complaints to the department were protected by the First Amendment.
Monday's settlement agreement voids any poor work evaluations Matthews received, and removes him from punitive assignments. Matthews, a 17-year veteran of the force, will also receive $125,000 dollars in damages and over $30,000 in lost overtime wages. The city will also pay the NYCLU $130,000 in legal fees.
The New York City Law Department said in a statement Monday that settling the lawsuit was in the "best interest" of the city. The settlement agreement still needs to be approved by the federal District Court in Manhattan. The city did not admit wrongdoing in the settlement.
Matthews is among a handful of NYPD whistleblowers to have faced retaliation in recent years for exposing police quotas, which are illegal under New York state law.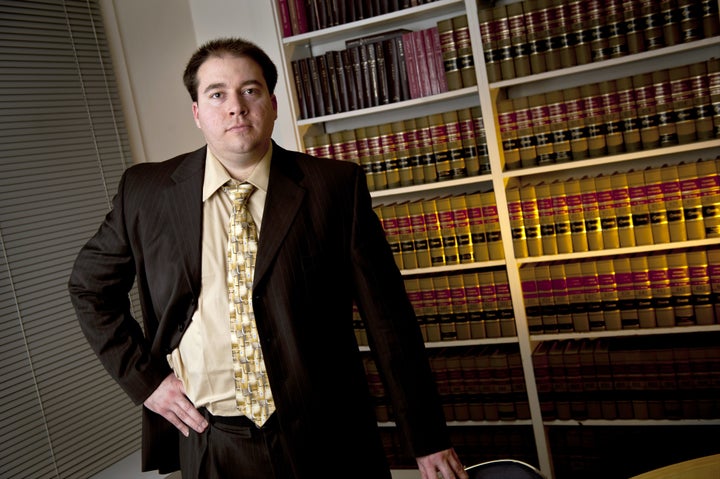 In 2008, Officer Adrian Schoolcraft started secretly recording his supervisors telling him and his fellow cops in the Bedford-Stuyvesant neighborhood of Brooklyn to meet a series of stop-and-frisk and arrest quotas. Two other whistleblowers, Officers Pedro Serrano and Adil Polanco, made similar recordings at their precincts in the Bronx around the same time.
"A strong, effective law enforcement agency needs police officers that speak out against misconduct when they see it," NYCLU senior staff attorney Erin Harrist, a co-counsel in Matthews' case, said in a statement Monday. "Today's settlement reflects the significant value of police officers' and public employees' free speech rights."
Popular in the Community