On April 20, 1999, fourteen years ago this month, seniors Eric Harris, 18, and Dylan Klebold, 17, set off bombs and shot off guns in what became one of the bloodiest mass shootings in American history.
By the end of the deadly rampage, Harris and Klebold had killed 12 classmates and one teacher, wounded 24 more students and then ultimately took their own lives.
Their first victim was Rachel Scott, a 17-year-old who was sitting on the grassy hill eating lunch with her friend Richard Castaldo near the West Entrance of the school. Her younger brother Craig, who was 16 at the time of the shooting and survived, recently revisited the Columbine High School campus for an Oprah "Where Are They Now?" segment. Watch Craig Scott's return to the scene of the shooting above.
Rachel ultimately died from the four gunshot wounds inflicted upon her; Castaldo, who was also shot eight times, was critically injured, but survived becoming permanently paralyzed from the chest down.
"So this is the most famous high school in all of America for the wrong reasons," Scott says after he walks up those same steps that Harris and Klebold walked up before shooting his sister that tragic day.
"When the shooters approached the school, these are the stairs the walked up," Scott says in the video above. "And when they got to the top of the stairs that's when they saw Rachel. They shot her from a distance. She was mocked for her faith, they knew her, they had a class with her. And the last moment of her life was Eric picked her up by her hair and said 'You still believe in God?' and she said, 'You know I do.' And he said, 'Well, go be with him.'"
Craig still remembers the last thing he said to Rachel the day of the shooting: "The last thing I did with my sister was on our way to school together, getting in a fight with her and calling her names and then pulling up at the school and slamming the car door shut on her -- and that was the last time I saw her. So now I make sure to tell my family almost every time before I hang up the phone that I love them," Scott said.
This April 20th marks the fourteenth anniversary of the Columbine shooting and Scott describes the on-going healing process he continues to go through to this day with Oprah's camera crew and the challenges he faced early on with his anger toward Klebold and Harris.
"I think the biggest challenge for me after the shooting was the anger that I was dealing with toward the two shooters," Scott begins. "I hated those guys, I used to fantasize what it would be like to get revenge on them. But they were dead and gone. And that anger that I was holding onto started to affect the people that were close to me, my family. And I started to take out that anger on them. I took it out a lot on my little brother, on my mom -- I wasn't easy to be around. I think the turning point for me was junior year in high school, I went to South Africa on a trip and we had this bus driver and I told him my story and he told me his story: He came home one day to find his entire family killed, 17 members of his family -- his wife, children, relatives -- during the Rwanda incident. And I remember thinking that he was so jolly and so full of joy and I thought here's a man who hasn't let tragedy steal life from him, but is still a wonderful person to be around and I decided I wanted to be like that."
But Craig says his feelings have deeply changed for Klebold and Harris. "If I were to meet the shooters now I wouldn't want revenge on them. I think when I hear their names now I feel kind of sorry for them," Scott said.
Craig also walks Oprah's camera crew over to the Columbine memorial at nearby Clement Park and reads an inspirational quote from his sister's plaque.
"A month before her death she wrote 'I have this theory that if one person can go out of their way to show compassion then it will start a chain reaction of the same," Craig reads. "People will never know how far a little kindness can go.'"
The death of Craig's sister inspired him to start a charity in her name called Rachel's Challenge. Rachel's Challenge describes their mission: "We exist to inspire, equip and empower every person to create a permanent positive culture change in their school, business and community by starting a chain reaction of kindness and compassion."
Before You Go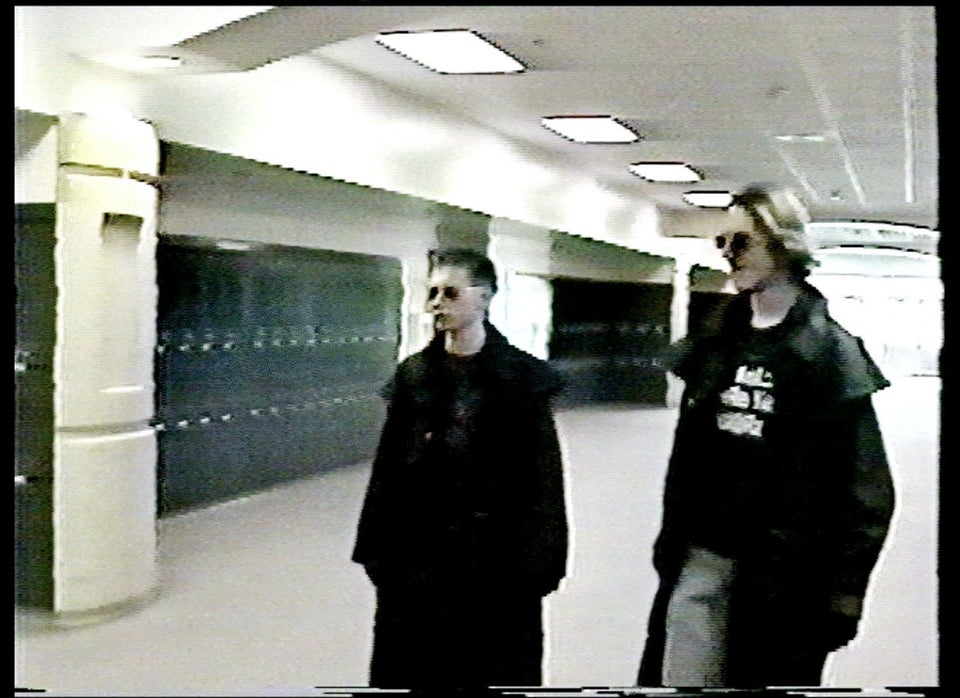 Remembering The Columbine High School Tragedy
Popular in the Community