About 1.4 million New Yorkers struggle with hunger. At the same time, restaurants and supermarkets constantly discard perfectly good food that people in need would happily accept.
To get these edible leftovers into refrigerators and onto shelves at local food pantries, a New York City Council member has proposed developing a portal that would function much like Craigslist does. In the same way that locals can find out who's giving away Ikea dressers and raggedy couches on Craigslist, food service groups would be able to see what types of grub are available for free.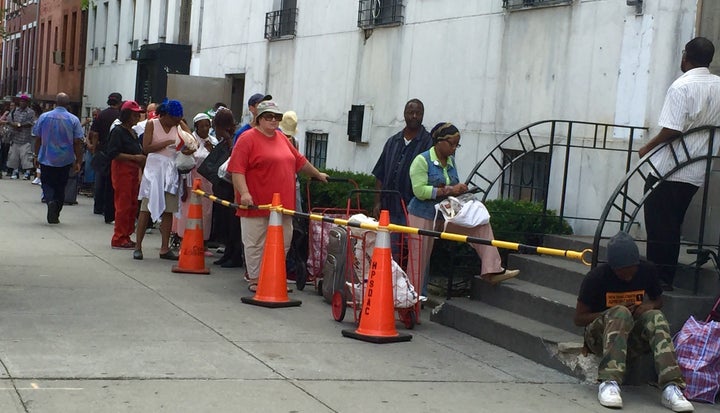 At the end of the day, local food establishments would upload the goods they have available, and then food banks and pantries could log on to see what's available to pick up for their clients, Brooklyn Democrat Rafael Espinal, Jr. told HuffPost. Timing is a key factor. The quick turnaround would allow nonprofits to obtain perishable food promptly and put it out the next day.
"I would love this to be very similar to Craigslist, where it's very easy and user friendly," Espinal said. "I thought this would be a great way … to make a seamless connection between the two entities."
Espinal first introduced the bill to the City Council in March. There was a hearing on the matter last week. He hopes the council will vote on it in the next few months and that the website will be up and running by next year.
Olivia Lapeyrolerie, deputy press secretary for Mayor Bill de Blasio, said the mayor is in favor of the bill.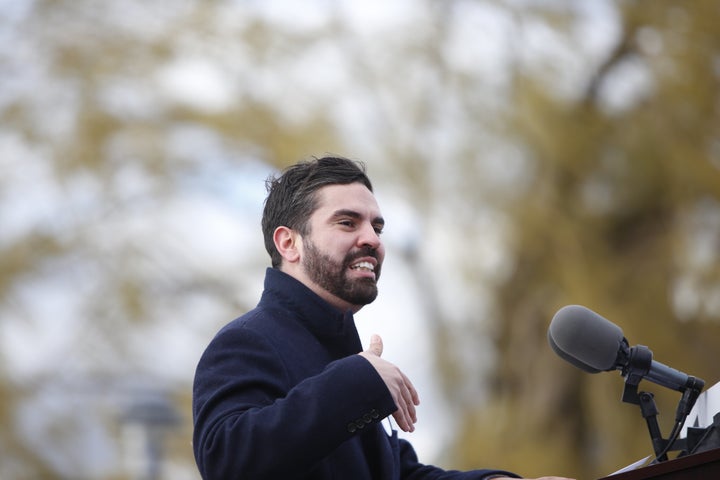 "We support this bill as it will help further the mayor's comprehensive OneNYC goal to send zero waste to landfill by 2030," Lapeyrolerie told HuffPost in an email. 
The issue of food waste has reached global proportions. One third of the food produced worldwide is squandered or lost. The situation is no different in New York City.
There, more than 30 percent of what ends up in landfills is food waste. Espinal estimates that at least half of that is food that could've been eaten. In addition to keeping food out of the mouths of hungry New Yorkers, the waste also poses an environmental issue. When the scraps decompose, they release methane, an extremely potent greenhouse gas.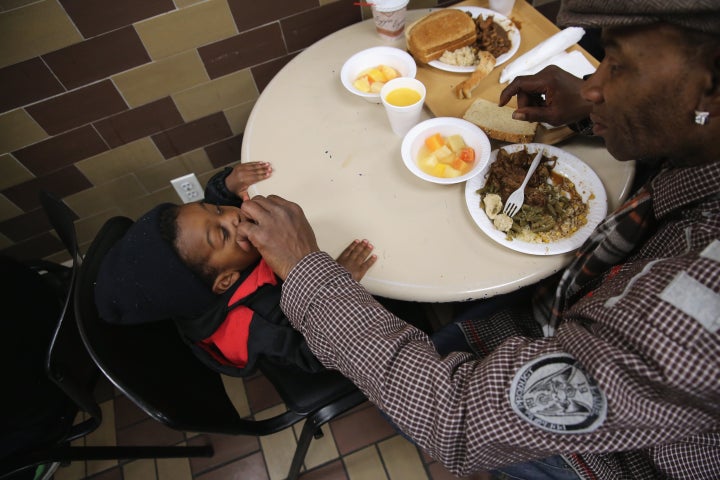 Espinal introduced his bill as homelessness continues to soar in New York City, which means more people are in need of food. The number of homeless single New Yorkers has risen 95 percent over the past decade. 
The reason so many meals and grocery items end up in the garbage has little to with food safety, and lot to do with aesthetics and unfounded concerns.
Supermarkets, for example, often trash produce that doesn't look ideal. It may have a simple bump or a little blemish that can be cut off, but wary consumers are unlikely to purchase such products. Stores will also throw out meat that's nearing its expiration date, but is still edible. 
"Food pantries don't have that problem," Espinal said of the way consumers shun unusual-looking fruits and vegetables. "These are hungry New Yorkers who are just looking for a meal to get through the next day. They don't have the luxury that everyday New Yorkers have when it comes to choosing what they're eating."
Restaurants are also complicit in the food waste issue. A single restaurant in the U.S. wastes about 100,000 pounds of food a year, according to the Green Restaurant Association.
Many restaurants are reluctant to donate leftover meals because they're worried about getting sued should the someone get sick. No such lawsuit has ever been filed, and restaurants are actually protected from such suits under the Bill Emerson Good Samaritan Food Donation Act.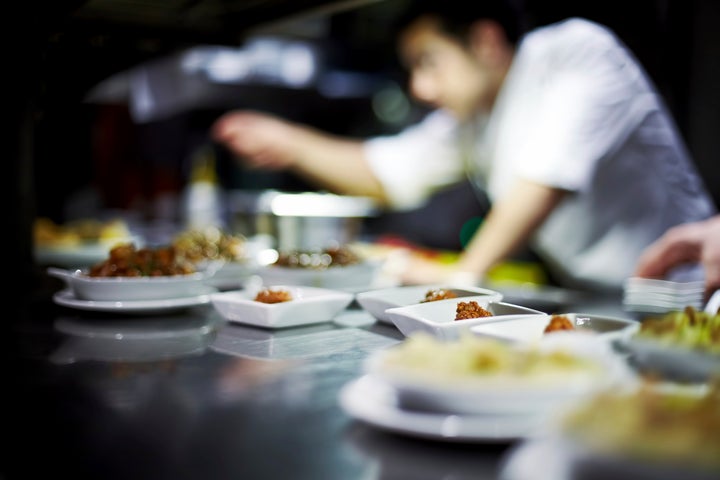 "Liability is just an excuse," Mary Risler, founder of Food Runners, a nonprofit that rescues leftovers from businesses in San Francisco, told HuffPost last summer. "There's no reason not to donate."
These very foods that restaurants and supermarkets are quick to trash are the exact things that food banks and soup kitchens struggle to get their hands on. Meat and produce are often prohibitively expensive. Getting a prepared spread to serve for lunch means nonprofits can serve up high-quality food and also save their reserves for another day.
Espinal doesn't foresee much pushback from the city with regard to passing his bill. He'd like to see the city tap a third-party contractor to build the website. Once it's up, Espinal thinks it will essentially run on autopilot.
"It's a win win-win-win," Espinal said. "Our small businesses win. Hungry new Yorkers will win and our environment will win."
Calling all HuffPost superfans!
Sign up for membership to become a founding member and help shape HuffPost's next chapter