A teen girl shot and killed a man as she and her boyfriend tried to rob the victim of his Playstation 4, police say.
Sandy Springs police Sgt. Ron Momon told the paper that the suspect and her boyfriend, 20-year-old Nathaniel Vivian, met Zeitz in an apartment parking lot, posing as potential buyers.
The suspects were sitting in their car when Zeitz approached at about 9:30 p.m. Vivian allegedly tried to pull the PS4 into the car. When Zeitz resisted, his girlfriend allegedly pulled the trigger on her .25 caliber handgun, sending a bullet through Vivian's hand and into Zeitz's chest, killing him.
Vivian and the girl were arrested later that night when they went to Northside Hospital to treat Vivian's gunshot wound, police said.
"Brookhaven police were at the hospital interviewing the injured man, who told them he was a victim of a crime in Brookhaven, but later told them he was shot while he and his girlfriend were at the Legends of Dunwoody Apartments to rob a man of his PS4 video gaming system that was advertised on Craigslist," Momon said.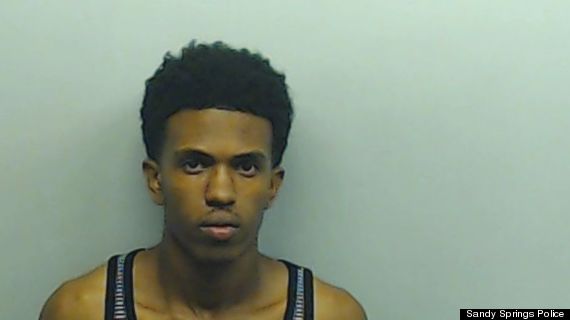 Nathaniel Vivian
Vivian was held without bond in the Fulton County Jail. The child was turned over to the girl's relatives.
Zeitz -- known to his online buddies as Phobos -- was a well-respected gamer whose teammates have rallied to support his family with a GoFundMe page to cover his funeral costs. The cause has already raised more than $14,500.
K.L. Smith, Zeitz's online teammate and friend who helped start the fundraiser, told The Huffington Post that their team members may have been the last to speak to the victim.
"Shortly before the shooting he was playing with his other teammates and said, 'Hey guys, I'll be right back,'" Smith said Tuesday morning. "I guess that's when he went outside to do this Craigslist deal and got shot."
"Danny was one of those rare people that has all the right qualities -- super nice and friendly to people he didn't know," Smith told HuffPost Crime. "He was always helping his teammates, his family, his friends. It always hurts to have to see how much someone means to everyone else when they're gone."
Popular in the Community