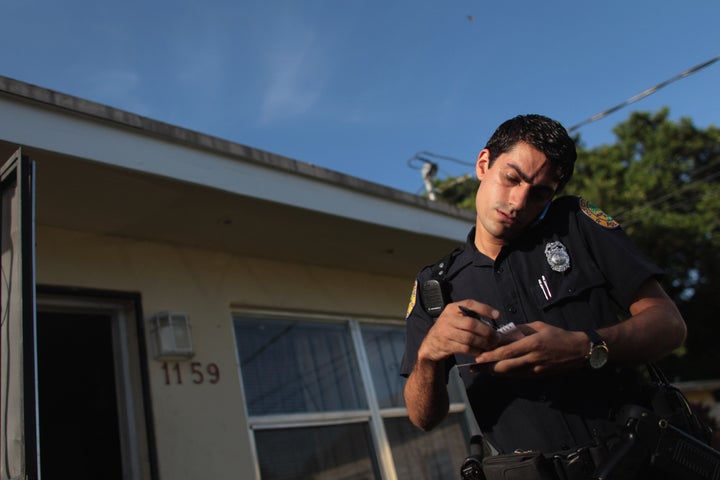 LAKELAND, Fla. -- Fifteen men have been arrested in a Polk County sex sting.
The sheriff's office said Sunday the men were arrested after they responded to a Craigslist ad placed by investigators that claimed a parent or family member was offering sex with a young girl between 8 and 14 years old.
Of the 15 men apprehended, 12 came via Craigslist, and the others were found using online chatrooms. They ranged in age from 18 to 67, and included karate teachers and, in an odd twist, the Little League coach of a Polk County sergeant's son.
In the ads and chats, the police posed as relatives "looking for men to teach children...how to have sex," reports ABC News.
The men arrested face several charges, including traveling to entice or attempt to seduce a child for sex. Sheriff Grady Judd said many of those arrested also brought items with them to give to the girls, including candy bars.
"One of the most shocking things to me is when a man shows up with candy bars and Skittles in one hand and condoms in the other," said Judd, according to ABC News. "That's about the most despicable thing I can imagine."
Judd detailed the content of some of the responses the police received, notes ABC News. "They did things like, they would communicate either over the telephone or the Internet and say things like, 'Please wear pink lingerie,'" explained Judd, who noted one suspect sent revealing photographs of himself. "One of them said, 'I want a 13-year-old girl to do gymnastics nude.'"
The investigation was conducted with the Florida Attorney General's Office, Florida Department of Law Enforcement, U.S. Immigration and Customs Enforcement, Citrus County Sheriff's Office and the Plant City and Lakeland police departments.
Related
Popular in the Community