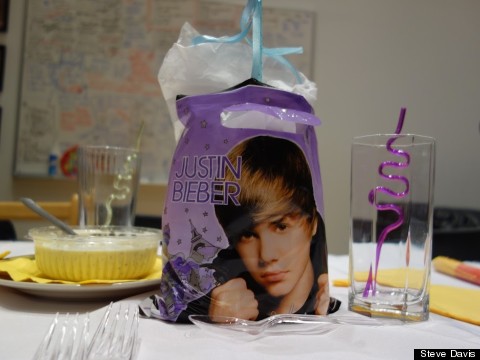 WASHINGTON -- On a typical Friday night, Steve Davis says he's home watching Shark Tank on television.
Last Friday night, though, was unusual. Davis and five Jewish friends wore matching outfits -- blue blazers, red t-shirts and jeans -- and, after evening prayers and the lighting of candles, entertained a half-dozen women at Davis's apartment. They did it with the help of a magician called "Don Juan, The Black Prince Of Magic," who, though it wasn't planned, wore the same uniform.
A non-traditional shabbat dinner, yes. Davis thought it was important to do something really special, even over-the-top, because these six women are the chosen ones, as it were; for them, unconventional shabbat dinners thrown by optimistic groups of single strangers are becoming the norm (even if magicians aren't always included).
That ad went viral -- hence, the avalanche of applicants. Davis heard about the gambit through a friend who was invited to the first dinner. He thought it sounded like such a good idea, he'd not only throw another blind date shabbat dinner, but would throw it for the very same women.
"I was excited to meet the pre-vetted group that had already been determined to be the 'sensational six' and hence the greatest six girls in D.C.," says Davis, a 33-year-old rocket scientist and owner of Mr. Yogato, the District's quirkiest frozen yogurt shop.
Davis knew the stakes were high, given the originality of the first Craigslist shabbat dinner-throwers. "They basically are probably great guys," he says. "I'm not."
"So," says Davis, "in order for us to make this worthwhile, we have to go over the top and absurd to the nth degree."
Along those lines, this second dinner featured, on top of the blazers and the magician, a bouncer, a signature cocktail (the Shabbat Sham-Sham, made with champagne, chambord and a raspberry garnish), gift bags with pictures of Justin Bieber on them and catering provided by a company that also handles White House dinners. The meal -- served on paper plates printed with pictures of princesses (for the women) and cars (for the men) -- was followed by a Mr. Yogato yogurt and toppings bar, then ping pong on a table Davis keeps at his place.
"I was not expecting...Well, they hired a magician," says Elissa, a 27-year-old teacher who went to both dinners. "And that was definitely unexpected. I have never been to a party with a magician since I was, like, six."
Elissa, who asked her last name not be used, says she's hoping "not to be single" long enough for the dinners to become too regular an experience. But, while it does not appear that any love matches have yet arisen from these two meals, "if someone came up with a really good idea," she says, and the other women were amenable, she'd be open to a third.
"All the people I've met have been so lovely," she says. "It's fun. It's relatively harmless."
Davis, for his part, is trying to think of that really good idea.
"The question is, if we do it again, how do we go bigger?" he says.
One possibility, which would be much bigger indeed, is renting out the Verizon Center, which seats 20,000. Davis is not thinking of inviting 20,000 people to this dinner, but he is thinking about inviting the five guys from the original shabbat dinner -- which was supposed to involve seven men and seven women, but two men and one woman failed to show -- in addition to the "sensational six," plus the guys from last Friday night.
"And of course we would invite Don Juan to the next dinner, along with every dinner I ever throw again," says Davis.
All he'd have to do then is to land another five sensational women, which might be the challenge.
"We need a better way of getting them," Davis says, "than Craigslist."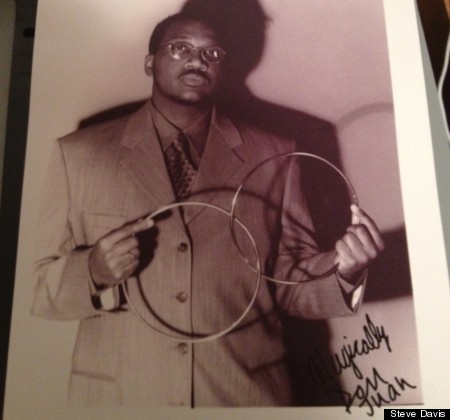 REAL LIFE. REAL NEWS. REAL VOICES.
Help us tell more of the stories that matter from voices that too often remain unheard.
BEFORE YOU GO
PHOTO GALLERY
Weird News: Strange, But True