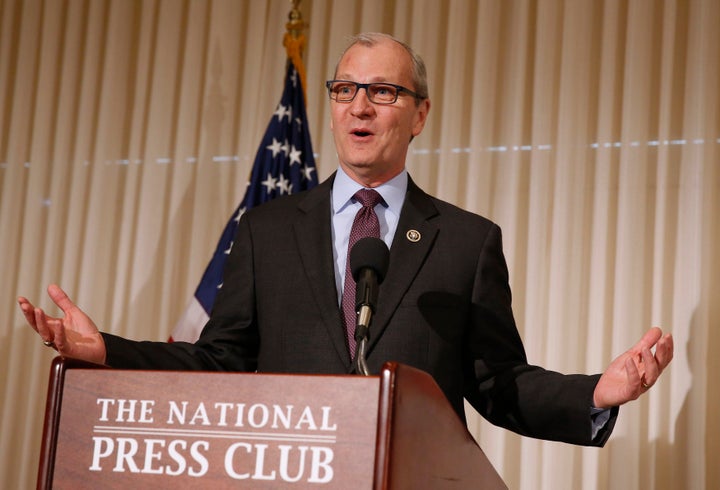 CLEVELAND ― Among the more controversial and least discussed portions of the Republican Party platform is the GOP's position that federal lands ― including national parks, wildlife refuges and forests ― should be removed from federal protection.
But the man at the top of the party's ticket, Donald Trump, isn't on board with that, one of his top energy advisers, Rep. Kevin Cramer (R-N.D.), said this week.
"He's not the poster child Republican when it comes to those kind of environmental issues," Cramer told The Huffington Post, noting that his candidate cares about "legitimate environmental concerns; nature, specifically."
The Republican platform states that "certain" federally controlled lands should be given to states to control ― though it doesn't stipulate which lands, or whether there'd be any restrictions on what states could do with them. There's nothing in the text that would stop a state from turning a wildlife refuge into a Walmart, for example, or a Trump golf course. "The residents of state and local communities know best how to protect the land where they work and live," the platform states.
Trump "lives in Manhattan and he views the West as this giant federal wonderful ownership property," Cramer explained, saying the GOP nominee would instead favor a public-state partnership on the management of federal lands ― a middle ground, he said, that is "one of the better demonstrations, frankly, of his negotiating prowess."
Nonetheless, he added, Trump is "allowing the platform without opposing it."
Other GOP politicians have questioned the platform measure. Rep. Ryan Zinke, a Republican from Montana, resigned as a convention delegate over that line's inclusion. "Quite frankly, most Republicans don't agree with it and most Montanans don't agree with it," he told the Billings Gazette.
Cramer's reference to Trump's concerns about "legitimate" environmental issues doesn't extend to climate change, however. Cramer has previously questioned the link between carbon dioxide and climate change, calling the idea "fraudulent." And Trump has said that climate change is hoax that the Chinese invented.
"I think it's quite clear that climate change is not a top 10 worrisome issue for Donald Trump. I don't think it is for most people."
At several public events during the Republican National Convention, Cramer tried to soften his stance on climate change, arguing that the solutions are the bigger issue and that climate scientists don't agree about how bad global warming is, anyway.
"The 97 percent of the scientists who believe it's real don't all believe at the exact same level whose fault it is, how to stop it, what's the consequence of it 20, 50, 100 years from now," he said at a event on Monday sponsored by The Atlantic and the American Petroleum Institute. "There's a wide range in that spectrum."
He made the same point at another event on Wednesday, sponsored by API and Politico. Afterward, Cramer said Trump would be talking to experts and would "deal with whatever issues have to be dealt with" as president.
But, Cramer continued, "I think it's quite clear that climate change is not a top 10 worrisome issue for Donald Trump. I don't think it is for most people. There are much bigger issues that he as a new president will focus on, not the least of which is national security and safety, and certainly as you know he's not an advocate for acquiescing U.S. policy to a global entity. So I don't expect climate change is going to be a high priority for him."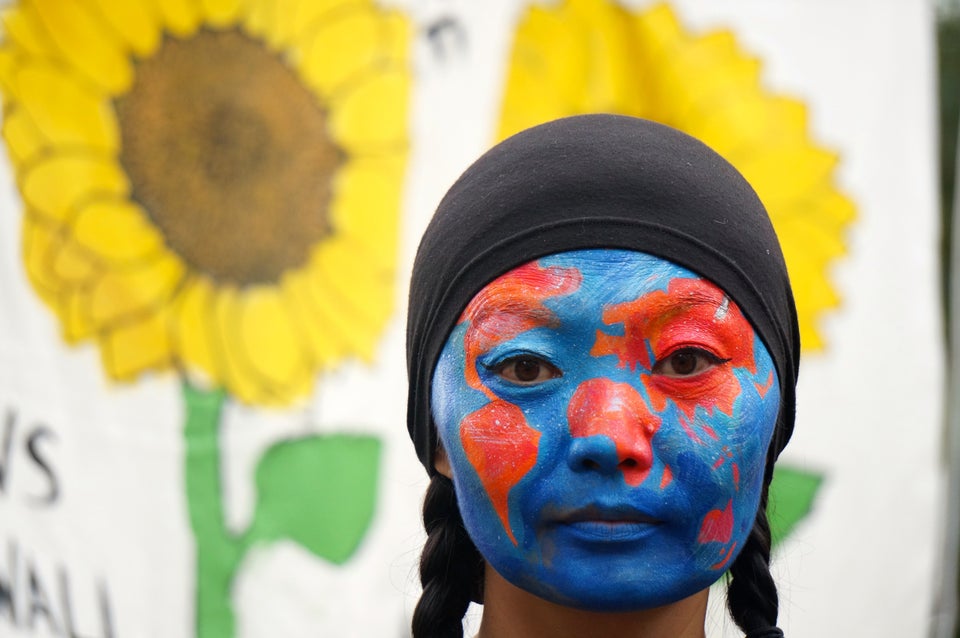 Republican Party Platform: The Environment
Popular in the Community