Every year around this time, cranberries start showing up at the supermarket. They appear red and plump, waiting to be turned into cranberry sauce in honor of the best food holiday of the year: Thanksgiving. One fifth of the total harvest of cranberries is eaten on Thanksgiving. The fruit pretty much exists for this very occasion.
We know how to turn cranberries into a sauce. And we know how to turn them into a stunning dessert, but how many of you know where the fruit comes from? Do they grow on trees? On brambles? In the water? Any clue?
If you shrugged your shoulders in admittance of ignorance to the questions above, don't feel ashamed. Just watch the video above and take five minutes to educate yourself on the origins of this tiny red fruit. Cranberries are one of the few fruits native to our country, after all -- they deserve that much.
Five minutes sounds like a lot of time to devote to cranberries, but we promise it's worth every second of your time because it... is... beautiful.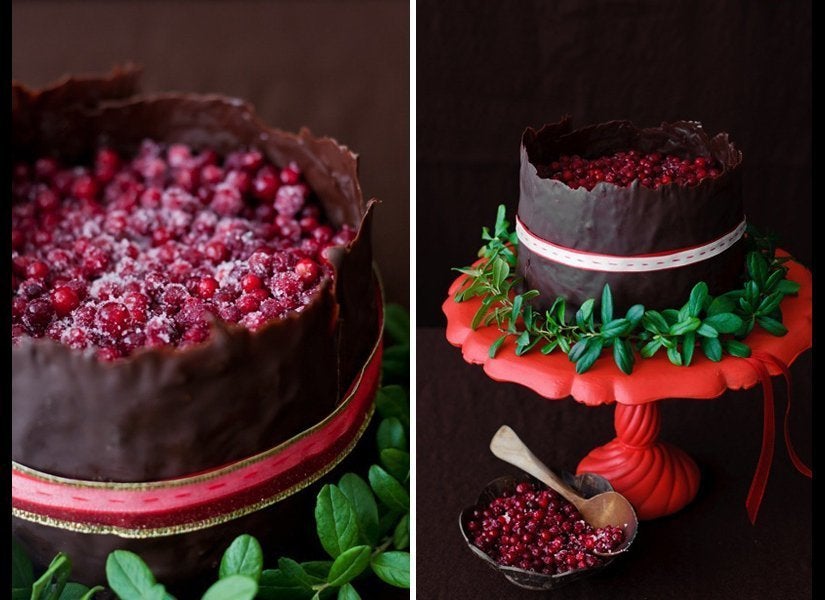 Cranberry Dessert Recipes