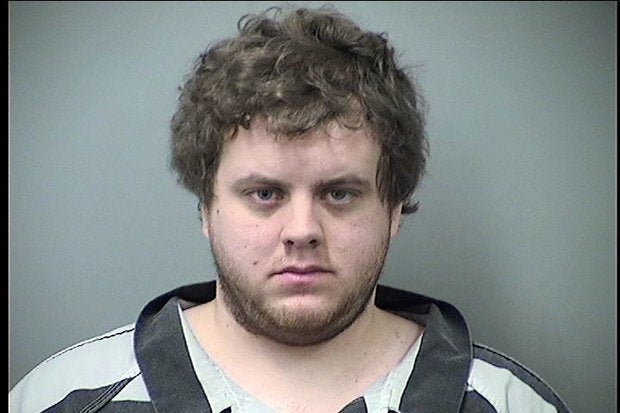 A Michigan man awaiting trial on charges that he used a county-owned vehicle for sexual gratification has now been accused of stealing four cars for a joy ride. Police don't believe he sexually gratified himself in the more recent incident.
Jordan Haskins, of Saginaw, was jailed on Valentine's Day on seven felony charges related to a Feb. 6 incident where he allegedly took the cars from an auto dealership in Thomson Township on some wild rides.
"This person took some vehicles from the body shop and drove around the back lot area, damaging the vehicles and jumping over hills," Thomas Township Police Sgt. Al Fong told MLive.com. "It was a joy ride."
Haskins has been charged with five counts of unlawfully driving away an automobile, one count malicious destruction of property and one count breaking and entering into a building with intent to commit theft. He is being held in the Saginaw County Jail on $40,000 bond.
Haskins was already facing charges in relation to a November incident that was slightly kinkier.
Investigators said the 26-year-old Haskins stole a county-owned vehicle and damaged it in order to engage in a sexual fetish called "cranking."
Haskins allegedly told police he likes to pull spark plug wires from cars to make the vehicle run rough, and says the sound helps him climax, according to MLive.
He was also arrested twice in 2010 for allegedly breaking into the Saginaw County Mosquito Control to masturbate inside cars, and once in 2011 for breaking into a brake shop in a similar incident.
Calling all HuffPost superfans!
Sign up for membership to become a founding member and help shape HuffPost's next chapter
BEFORE YOU GO